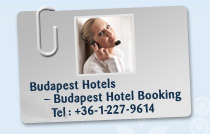 Search free rooms - check room rates
Best Western Hotel Budapest Hungary
Best Western hotels in Budapest, Hungary and at lake Balaton, most of them are 4-star wellness hotels.
Budapest
from € 58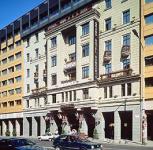 Best Western Hotel Hungaria, a modern hotel with centennial tradition, Hungary's largest hotel, provides the comfort of home with professional services to tourists, business travellers and conference participants, as well. The four-star Danubius hotel has excellent public transport connections. All air-conditioned rooms are equipped with Internet access. The hotel's conference centre offers 12 air-conditioned function rooms with a wide range of services for businessmen and conference guests. Best Western Hotel Hungaria Budapest - Grand Hotel Hungaria Budapest in the city centre Pricelist, Online Reservation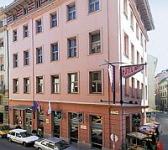 The completely restored and refurnished 3-star The Three Corners Hotel Art is located right in the heart of Budapest, in the business center of the city. Between the historical walls of The Three Corners Hotel Art 32 beautiful, modern, air-conditioned rooms await guests with all possible conveniences. The hotel's Hargita Restaurant offers authentic Transylvanian dishes with special regional wine selection. The 80 m² seminar room, located on the top floor of The Three Corners Hotel Art offers quiet and pleasant ambience for up to 30 people. The combined use of the fitness centre and the sauna helps to be refreshed and preserve good trim every day. The Three Corners Hotel Art Budapest - hotel near to the Vaci street Pricelist, Online Reservation





Cegled
Hotel Aquarell Cegled
- Aquarell Wellness hotel in Cegled, Hungary

from € 131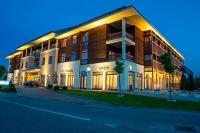 Hotel Aquarell **** is located only 65 km far from Budapest, in Cegled, near the city's Thermal Bath and Aquapark. The first 4-star wellness hotel of Cegled opened its gates in 2007, where comfortably furnished rooms, own wellness and health center, beauty parlour, excellent restaurant, several air conditioned meeting rooms and our dedicated staff work for your satisfaction and comfort in order to make you a regular guest of our hotel. Hotel Aquarell Cegled - Aquarell Wellness hotel in Cegled, Hungary Pricelist, Online Reservation






Siofok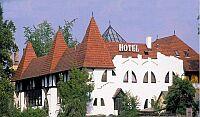 The 4-star Best western Janus Atrium Hotel is a small, centrally located Boutique-Hotel in a family atmosphere in Siofok on the shore of Lake Balaton. The hotel offers individually designed rooms, suites and spa services. This is the perfect setting for a romantic break for art lovers. The new rooms with spa services provide an unforgettable experience during your stay in Siofok. Best Western Hotel Janus Siofok - Boutique Hotel & Spa Siofok, Balaton Pricelist, Online Reservation



Sopron
from € 43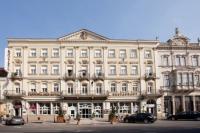 The 4-star BEST WESTERN Pannonia Hotel of Sopron awaits the guests who are looking for a traditional hotel. The hotel offers single rooms with antique furniture, double rooms with kingsize beds and family apartments as well. Beauty Farm, optical -, dental surgery and plastic surgery are at your disposal. BEST WESTERN Pannonia Hotel Sopron - Affordable hotel in Sopron with wellness services Pricelist, Online Reservation







---
Thanks for the fantastic weekend in Budapest - 2013-12-13
The fine hotel with a wonderful atmosphere and the walking on my last day made my stay unforgettable in Budapest. Thanks for the many information of your website. It was a wonderful experience to walk over the Chain Bridge and to admire some interesting views of the lightened Buda Castle, the Gellert Hill and the Liberty Statue. 
Short free time, many sights - 2013-12-13
Unfortunately I spent only few days in Budapest but I managed to see the most important sights of the city. I climbed the Castle Hill and Gellert Hill and took some photos at the foot of the Liberty Statue. I walked along the Margaret Island and had a pleasant dinner in the city centre, so I had a fantastic time in Budapest.