The newest Thermal Hotel in Zalakaros, Hungary
Zalakaros is one of the most popular and most visited spa resort in Hungary, which always awaits visitors with discounts.
One of the most outstanding Hotel in Zalakaros is the Park Inn Zalakaros, which is connected to the popular Granite Thermal Spa.
The discount packages of the Hotels of Zalakaros include the entrance price to the Thermal Spa.
Visit Zalakaros and dive into the pleasure that given by the thermal water.
(2018-03-26)
Budapest hotels, affordable accommodation and hotels Budapest, Hungary


   Back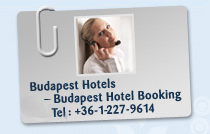 Search free rooms - check room rates