Kecskemet hotels booking - 4* Kecskemet hotels with discounted prices
Online booking in the hotels of Kecskemet. 3-or 4 star wellness hotels in Kecskemet await the guests with special prices and packages. Accommodation in Kecskemet, the capital city of the Hungarian Puszta.
Kecskemet
Sheraton Hotel Kecskemet****
- Four Points by Sheraton Kecskemet Hotel at affordable price

from € 89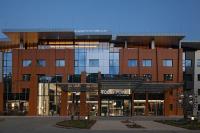 Four Points by Sheraton Hotel 10 minutes from the centre of Kecskemet away at affordable price. The Four Points by Sheraton Kecskemet Hotel belonging to the Starwood Hotels & Resorts Inc. dispose with 130 rooms, a restaurant, a wellness island and a conference centre; excellent accommodation for both business and leisure tourists. Sheraton Hotel Kecskemet**** - Four Points by Sheraton Kecskemet Hotel at affordable price Pricelist, Online Reservation












from € 54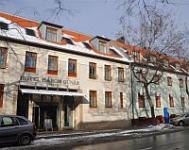 The renewed Hotel Harom Gunar, situated in the heart of Kecskemet, awaits its guests with spacious, newly created and renovated rooms and a wellness area. The 4-star hotel offers perfect accommodation solution for both business and leisure travellers. The rooms have air conditioning and free WiFi Internet access is available in all areas of the hotel. The menu of the restaurant of Hotel Harom Gunar offers a wide selection of traditional Hungarian dishes as well as dishes from the international cuisine and - following the traditions –a wide range of goose specialities. Harom Gunar Hotel Kecskemét**** - and Conference Centre Kecskemet Pricelist, Online Reservation







from € 49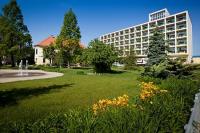 The 4-star wellness hotel Aranyhomok is situated on the historic main square of Kecskemet. The wellness hotel offers 111 renovated rooms, an air conditioned restaurant and a brand new wellness centre where swimming pool, sauna, jacuzzi, gym, special massages and treatments await the hotel guests. The "puszta programs" are excellent tourist attractions in the region. Hotel Aranyhomok Kecskemet**** - wellness hotel in Kecskemet Hungary Pricelist, Online Reservation








from € 35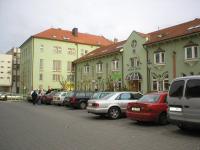 The 2-star Hotel Palma awaits guests at the centre of Kecskemet offering 32 rooms, 2 flats and an underground garage. The hotel provides convenient accommodation all the year round under favourable conditions. Hotel Palma Kecskemet*** - hotel in the centre of Kecskemet Pricelist, Online Reservation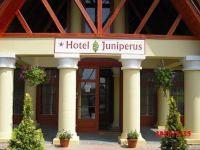 The completely renewed Juniperus Park Hotel ** is situated in the green belt of Kecskemet, close to the Mercedes-Benz factory, the military airport and the ZOO of Kecskemet. Thanks to its location, Juniperus Park Hotel is an excellent accommodation solution not only for individual tourists but also for groups and business travellers. Juniperus Park Hotel offers well equipped double and triple rooms with Internet connection. Hotel Juniperus provides free parking places for 20 cars inside with non-stop monitoring. Juniperus Park Hotel Kecskemet - cheap hotel in Kecskemet close to Mercedes-Benz factory Pricelist, Online Reservation







---
Short free time, many sights - 2018.03.26.
Unfortunately I spent only few days in Budapest but I managed to see the most important sights of the city. I climbed the Castle Hill and Gellert Hill and took some photos at the foot of the Liberty Statue. I walked along the Margaret Island and had a pleasant dinner in the city centre, so I had a fantastic time in Budapest.
Discover Hungary - 2018.03.26.
I spent one week in Hungary last summer. Although I had visited other countries I had to appoint that your country is a varicoloured area, I mean it's history and nature. I felt fantastic in my holiday time and I surely decided to spend some day or week in your nice country next year. I surely visit the famous Budapest hotels also.