Hotel Bellevue**** Esztergom - discount wellness hotel in Esztergom with half board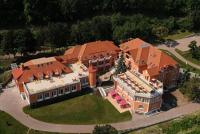 Esztergom
Online Reservation
2500. Esztergom/Búbánatvölgy Őrtorony u 49.
Room reservation phone: 00-36-1-2279614
The four-star wellness hotel of Esztergom, Hotel Bellevue awaits the guests with discount and affordable prices in Bubanat valley with 80 rooms, restaurant, own wellness department and conference rooms which are perfect venues for different types of events. The name of the hotel also refers to the advantageous location of the hotel, as the French word "bellevue" means "beautiful view" - the hotel offers a panoramic view to the Danube bend.
---
Hotel Bellevue Esztergom ****- discount wellness hotel in Esztergom
Hotel Bellevue is situated near Esztergom, 5 kilometres away from the city, in Bubanat valley. Bubanat valley lies in the valley between Hosszu hill and Szamar hill, directly at the border of Duna-Ipoly National Park, offering an unrivalled view to the Danube bend.

Rooms:
The hotel has 80 air-conditioned rooms, there are single, double as well as triple rooms among them. Some of the rooms have balcony and the guests can choose from rooms with view to the Danube, the woods or the park. All rooms are equipped with LCD television, telephone, minibar, Internet connection, hair dryer, bathrobe - each room has a separate bathroom with bathtub or with shower. For handicapped guests Hotel Bellevue offers 5 specially equipped rooms, located on the ground floor, directly next to the restaurant and the wellness centre. Hotel Bellevue awaits the guests arriving with children with child-friendly facilities: children's room called Lurko-kucko, Xbox room, table tennis, soccer and rent-a-bike facility provide the children's cheerful entertainment.

Gastronomy in Hotel Bellevue:
The Tiffany restaurant has a capacity of 50 people and offers a wide range of Hungarian, international, dietary and reform foods. The drink bar (Chivas Drink Bar) and café (Harmony Café) provide a rich selection of drinks, from the coffee specialities, different kinds of wines and brandys till the exotic cocktails. In summer season there is also a Panorama Terrace connected to the restaurant.

Wellness Hotel Bellevue:
The different wellness facilities of Hotel Bellevue serve not only the relaxation of guests, but also contribute to the perfect pampering and recreation. Hotel Bellevue awaits the guests with adventure pools, jacuzzi, warm-watered relaxation pool as well as children's pool. Besides these we provide you Finnish sauna, salt chamber, steam cabin, aroma cabin and bio sauna. You can also avail yourself of different types of massages, for example Swedish, stress-solving, relaxation, cure, salt of the Dead Sea massages as well as chocolate, mother and sport massage. If you wish for moving, you can try our fitness room, where among others table tennis, stepper and treadmills can be found. The beuty salon of the hotel also offers diverse facilities for the guests (face treatments, face massage, manicure, pedicure, etc.).

Events in Hotel Bellevue:
The hotel has a conference room with a capacity of 200 people and 4 smaller air conditioned section rooms, wich are equipped with modern technical appliances and have natural lightning, thereby they are perfect for the organization of different types of events - weddings, exhibitions, conferences and parties. According to individual claims, the meeting rooms can be interconnected, so those are suitable to arrange smaller or bigger events.
Other wellness hotels : Wellness Szállodák Hotelek
---
Services:
Beauty and Health

Solarium

,

Beauty salon

,

Chiropody

,

Manicure

,

Steam bath

,

Other treatments

Business and Conference Facilities

Lighting system

,

Video

,

Notebook

,

Microphone

,

Air-conditioning

,

Conference room

,

Exhibition room

,

Overhead projector

,

Internet access

,

Amplification System

,

Flipchart

,

Copy machine

,

Telefax

,

Catering

,

Slide projector

,

Banqueting room

,

Ballroom

Gastronomic Speciality

International dishes

,

Hungarian dishes

,

Light dishes

,

Café

,

Restaurant

,

Drink bar

,

Dietary cuisine

,

Buffet breakfast

Hotel Special Facilities

Multilingual staff

,

Guarded parking

,

Laundry

,

Elevator

,

Wheelchair access

,

Playground

,

Pets allowed

,

Allowance for children

,

24 hour open reception

Services in the Rooms

Shower

,

TV set

,

Telephone

,

Radio

,

Non-smoking room

,

Satellite TV programs

,

Minibar

,

Electronic locking system

,

Air conditioning

,

Internet access

,

Refrigerator

,

Hair drier

,

Bath with tub

,

Balcony

Wellness, Fitness, Relaxing

Jacuzzi

,

Rent-a-bike

,

Children's pool

,

Fitness room

,

Indoor swimming pool

,

Indoor thermal pool

,

Adventure bath

,

Table tennis

,

Sauna
---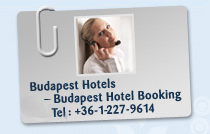 Online Reservation
Hotel Bellevue**** Esztergom - discount wellness hotel in Esztergom with half board
Search free rooms - check room rates
---
The room price includes the accomodation with buffet breakfast, the use of the wellness centre, bathrobe use, parking and VAT.
Local tax: 300 HUF/person/night (above 18 years)

Children's discount (in the parents' room, on extra bed):
between 0-3 years: gratis
between 3-12 years: 50% discount of the room price and the meals

Pets: 3500 HUF/night
Half board: 5800 HUF/person/occasion
Extra bed on weekdays: 7700 HUF/person/night
Extra bed on Friday-Saturday: 9700 HUF/person/night
Danube view supplement: 2000 HUF/room/night

Accepted credit cards: American Express, MasterCard, MasterCard Electronic, Maestro, Visa, Visa Electron

Check-in: 14.00
Check-out: 11.00
---