Wellness hotels in Balatonfured - Balatonfured hotel booking
Balatonfured, located on the shore of Lake Balaton offers wellness and resort hotels for the guests. Most hotels have own beach and wellness centre. 4-star wellness hotels in Balatonfured with online reservation.
Balatonfured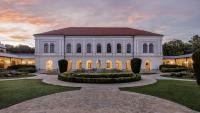 The four-star Anna Grand Hotel **** Wine & Vital is located on the northern shore of Lake Balaton, in the heart of the historical district of Balatonfüred. Hotel guests can choose from modern rooms and rooms reconstructed in period style. Every room has air conditioning and Internet connection. The wellness centre, created in 1200 m², awaits its visitors with modern equipment and services. Anna Grand Hotel is perfectly suitable for big conferences and various events. Anna Grand Hotel Balatonfured - Wellness hotel in Balatonfüred, Balaon Pricelist, Online Reservation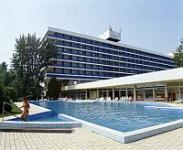 Hotel Annabella - located 50 meters from the shore of Lake Balaton - has 388 rooms, indoor and outdoor swimming pools and private beach. Free time activities and cultural programmes are available for the recreation of the guests. Hungary, 3-star hotels hotel, Lake Balaton, online booking, Danubius hotels. Hotel Annabella Balatonfured - Hotel near the shore of Lake Balaton Pricelist, Online Reservation








from € 65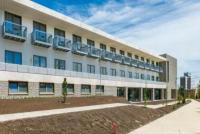 Located on the northern shore of Lake Balaton, in Balatonfüred, the 4-star Hotel Akademia offers 50 air-conditioned rooms and an a'la carte restaurant. The hotel, open all year round, is situated right next to the City's Swimming Pool and Wellness center, hotel guests can use its services free of charge. Akadémia Wellness Hotel Balatonfured - Special wellness hotel with half board packages Pricelist, Online Reservation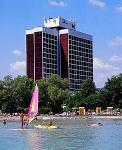 Danubius Hotel Marina is situated right on the shore of Lake Balaton with 349 well equipped rooms and 34 family apartments. The resort hotel is ideal for families with children. Hotel restaurant, private beach and swimming pool await the guests. Children animation, water sports. Hotel Marina Balatonfured - all inclusive hotel at lake Balaton Pricelist, Online Reservation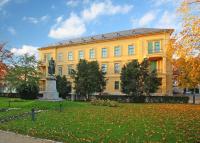 The four-star relic building of Ipoly Residence Hotel is located in the busiest part of Balatonfured, only 50 meters from the shore of Lake Balaton. In accordance with the high quality standards there are 8 suites, 6 premium rooms, a restaurant, a conference room, wellness services (jacuzzi, infrared- and Finnish sauna) and the full-scale infrastructure of Anna Grand Hotel (garage, wellness center, bowling alley, catering facilities) stays at your disposal located 100 meters away from the hotel. Ipoly Residence Hotel Balatonfured - luxus apartment hotel with wellness sevices at Lake Balaton Pricelist, Online Reservation














from € 93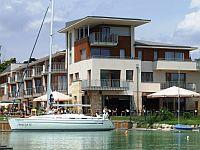 The 4-star Hotel Silverine Resort Lake Balaton, Balatonfured **** superior is situated directly on the shore of Lake Balaton, in Balatonfured, in the centre of the lakeside area, next to Tagore Promenade and the port. Hotel Silverine Lake Resort Balatonfured is a wellness and conference hotel with a port of its own, with double rooms with balcony and panoramic view and de lux apartments. Hotel Silverine Lake Resort offers a wide range of services for all who need an active rest, holiday or yachting. Hotel Silverine Balatonfured - wellness hotel directly at Lake Balaton Pricelist, Online Reservation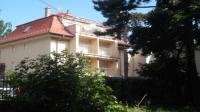 The Füred Erdei Guesthouse is located in Balatonfüred near Lake Balaton, next to the Fenyves Park. The family-friendly guest house is easily accessible from Budapest via the M7 motorway. The guest house have a large garden, terrace and share kitchen. Erdei Vendégház Balatonfüred - Cheap accomodation at Lake Balaton in Balatonfüred Pricelist, Online Reservation


---
Fomula-1 Hungarian Grand Prix is coming - 2018.03.26.
Every year in July is held the Formula-1 Hungarian Grand Prix in Mogyorod, at the Hungaroring. Mogyorod is situated about 22 kms from Budapest, so during the Formula-1 the Budapest hotels offer accommodation solutions for the visitors. The hotels in Budapest usually rise their prices in this period, but if you book in time, you can even receive discounts. It is worth to reserve your accommodation as soon as possible, even months before because of the lower prices and the limited number of the available hotel rooms. The 3-star hotels in Budapest offer hotel room at affordable price even in this period, such as Hotel Polus, Hotel Thomas or Jagello Business Hotel.
Discount hotel deals in Hungary - 2018.03.26.
Nowadays a great majority of both the countryside hotels and the Budapest hotels in Hungary entice their guests with discount package offers. These discount hotel deals can be booked usually for several-day-stays, but offers for only 1 night are also available. They include half board or full board, the use of the wellness department, bath tickets and some extra services, such as welcome drink, massage, champagne in the room, etc. The discount pacakges of Hotel Aquaworld Resort Budapest include the half board and unlimited entrance to the Aquaworld. The spa and thermal hotels in Zalakaros, Heviz, Sarvar, Bukfurdo, Hajduszoboszlo, Balatonfured provide package offers at unbelievably discounted price, which you can find at our website!