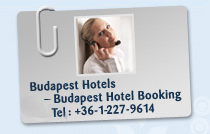 Search free rooms - check room rates
Eger
from € 75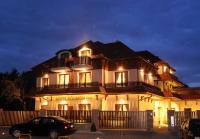 The newest hotel of Eger, the 4-star Wellness Hotel Kodmon is located in the most famous tourist attraction of Eger, called "Szépasszonyvölgy" (Valley Of The Beautiful Woman). Hotel Kodmon makes your stay unforgettable with its wellness section including a light- therapy jacuzzi – unique in Eger. The hotel's Kodmon Restaurant offers traditional Hungarian dishes by cheerful gipsy music and guests can taste the excellent wines of Eger.









Packages
-
Hotel Ködmön**** Eger - Special wellness hotel in Eger, Hungary :
Wellness weeks in Hungary - 2018.03.26.
I have always liked Hungary because this is an amazing country and its thermal baths and wellness hotels are very famous. I visited more wellness hotels but this year I succeeded in staying so nice hotel where I haven't been yet. I spent very pleasant days and I'd like to thank the team of Budapest hotels - Budapest hotel booking who helped me to find the best place for my holiday time.
Discover Hungary - 2018.03.26.
I spent one week in Hungary last summer. Although I had visited other countries I had to appoint that your country is a varicoloured area, I mean it's history and nature. I felt fantastic in my holiday time and I surely decided to spend some day or week in your nice country next year. I surely visit the famous Budapest hotels also.