Borostyán Med Hotel**** Nyíradony - medical wellness hotel in Nyiradony  
from € 172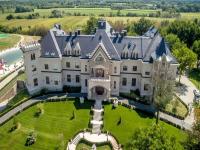 Nyiradony
Boeken
4252. Nyíradony, Akácos út 21
Reserveren Telefoon: +36-1-227-9614
Actie! Gratis kamernacht : 7=6!
( | 03. jan. 2020. - 28. febr. 2020. | )
Borostyán Med Hotel is located 20 km from Debrecen in Nyíradony-Tamásipuszta. In the four-storey hotel air conditioned rooms, a wellness center with thermal pool, a Health center and an adventure park await the guests, so Borostyán Med Hotel is an ideal choice not only for families, but also for those who wish to relax and recover. The conference rooms of the hotel provide the ideal place for conferences and corporate events as well as weddings and family gatherings. Borostyán Med Hotel **** in Nyíradony awaits its guests with special discount packages including full board service.
---
Borostyán Med Hotel Nyíradony ****


Borostyán Med Hotel is located in Nyíradony-Tamásipuszta, in the vicinity of Debrecen.
The hotel is surrounded by a 7-acre park and also a lake belongs to the wellness hotel.
The hotel awaits its guests with discounted package offers, excellent thermal wellness facilities and full service.

The hotel offers 49 hotel rooms and 9 patient rooms on four floors.

The rooms of Borostyán Med Hotel are all equipped with LCD TV, safe, minibar, individually controlled air-conditioning, shower, hair dryer, vanity mirror, bathrobe and free Wi-Fi internet access.

Family suites:
The family suites have two airspaces, a bedroom with a double bed and a children's room decorated by the pictures of fairy heroes.
The suites have a surface area of 50 qm, can comfortably host up to 4 persons plus a baby bed can be added upon request.

Superior double rooms:
The superior double rooms have a size of 28-32 qm. The rooms can be equipped with an extra bed to make sure that we can accomodate three people in one room. 6 rooms can be connected.

Honeymoon suites:
The hotel's honeymoon suites are almost 80 qm in size, on demand they can be extended with an extra bed or a baby bed.

Restaurant:
The hotel's restaurant awaits its guests throughout the year with full board, Hungarian and international meals and healthy food specialities.

Wellness area:
Borostyán Med Hotel has a 2300 qm wellness and health center which offers spa treatments, unique in whole Europe.
The hotel's spa and wellness department offers the following facilities: indoor pool with twisting corridor, four jacuzzis filled with medicinal water, children's pool, salt therapy infrared sauna, two Finnish saunas, aroma room and a cold water plunge pool.
The outdoor medicinal pool can be used depending on weather.
The hotel has its own thermal water spring.

Aphrodite Private Clinic and Health Center:
Aphrodite Private Clinic is located in the heart of the hotel.
The hotel's specialist doctors use only the most modern and painless, surgery-free treatments to re-new, re-fresh and heal the arriving patients. Treatments are available to all members of the family. Due to the short-health check it only takes just three days for a full-body analysis for the specialist and to create a complete package for proposal.
The health center offers a range of massage options to choose from, laser hair removal, medical treatments. The center also carries out manager medical checkups.

Services for children:
Borostyán Med Hotel Nyíradony offers many child- and baby-friendly services which are also for toddlers as well. Services and facilities consist of: children's pool, crib, baby-bath, high chair, children's themed room, outdoor playground, adventure park and petting zoo.

Weddings and conferences:
Borostyán Med Hotel offers a high level of wedding services.
The hotel offers 2 rooms for weddings and conferences but it is also possible to hold the wedding ceremony on the island of the hotel's own pond.
The ceremonial hall offers a spectacular internal view with its 430 qm size, has a capacity of 130-250 people.
The conference room can seat up to 80-120 people, it is suitable for organise meetings, conferences and other company events as well.
The parkland with its decorative 800 qm flooring is a perfect location for open-air events.
---
Kenmerken van het hotel :
Schoonheid en gezondheid

Thermaal bad

,

Solarium

,

Schoonheidssalon

,

Zoutgrot

,

Medisch onderzoek

,

Massage

,

Cosmetische salon

,

Andere medische onderzoeken

,

Andere behandelingen

,

Balneotherapie

Conferentiemogelijkheden

Bijeenkomstzaal

,

Mobiele podium

,

Airconditioning

,

Conferentieruimte

,

Fotokopieerapparaat

,

Catering

,

Balruimte

Gastronomische specialiteiten

Vegetarische cuisine

,

Internationale specialiteiten

,

Hongaarse specialiteiten

,

Vetarme spijzen

,

Restaurant

,

Drinkbar

,

Dieetkost

,

Buffetontbijt

Hotelfaciliteiten

Gesloten parkeerplaats

,

Eigen tuin

,

Lift

,

Korting voor kinderen

,

Receptie 24 u

Kamerservice

Douche

,

Televisie

,

Telefon

,

Kluis

,

Kamers voor niet-rokers

,

Minibar

,

Elektrisch deurslot

,

Airconditioning

,

nternetaansluiting

Sport, Wellness, Fitness

Solarium

,

Openlucht zwembad

,

Thermaal bad buiten

,

Jacuzzi

,

Zwembad voor kinderen

,

Overdekt zwembad

,

Thermaal bad binnen

,

Plezierbad
---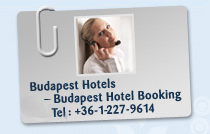 Boeken
Borostyán Med Hotel**** Nyíradony - medical wellness hotel in Nyiradony
Zoeken op een vrije kamer en prijzen
---
The room rate includes the accommodation with full board, unlimited use of the hotel's spa island, unlimited participation in the hotel's daily programs, bathrobe use, free wi-fi access, parking and VAT.
Tourist tax: 300 HUF/ person / night extra to pay from the age of 18 years
The full board starts with a lunch on the day of arrival OR ends with a lunch on the day of departure. Please signal the expected time of arrival, and which meal you want to have.
In other cases the full board will automatically start with arrival day dinner and end with departure day lunch.
Check-in: from 14:00
Check-out: until 10:00
---