Fűzfa Pihenőpark*** Poroszló - Special discount wellness and thermal hotel lakeside wood cabins at Poroszló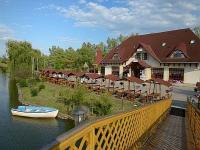 Poroszló
Boeken
3388, Poroszló, Kossuth Lajos út 82
Reserveren Telefoon: +36-1-227-9614
The three-star Fûzfa Hotel and Leisure Park Poroszló can be found at Lake Tisza, only 30 meters from the shoreline, in an easy walking distance. Fûzfa Hotel *** offers 24 air-conditioned rooms, 6 six-person chalets, a wellness area and several free time programmes. The hotel's restaurant and the conference room are perfect venues of corporate and family events.
---
Fűzfa Hotel és Pihenőpark Poroszló ***
Fûzfa Hotel and Leisure Park Poroszló is located only 30 meters away from the shore of Lake Tisza.
The hotel has 24 rooms which are two-, three- and four-bedded rooms. For larger companies we offer oure 6-person chalets. The hotel has an excellent wellness area with swimming pool and an outdoor thermal pool. The hotel offers many child-friendly facilities for families.

Fûzfa Hotel and Leisure Park Poroszló *** rooms:
The rooms are comfortable, equipped with private bathroom with shower, TV and fridge. Radiator heating in winter, while in summer air conditioning ensures a pleasant feeling. The rooms are one-, two-, three- and four-bedded rooms, so everyone can find the right room type for themselves.

Fûzfa Hotel and Resort Park Poroszló wooden houses:
The hotel offers six houses, each can accommodate 6 persons and can be heated in winter. The wooden houses have two floors, are equipped with bathroom, television and refrigerator.

Fûzfa Hotel and Leisure Park Poroszló *** restaurant:
The restaurant serves a variety of Hungarian and international cuisines for guests. The restaurant is the ideal place for organizing large family events as well.

Fûzfa Hotel and Leisure Park Poroszló *** Wellness:
The hotel's wellness area is equipped with an indoor swimming pool, jacuzzi, sauna, infrared cabin and several massage rooms.
The hotel also features an outdoor thermal pool with a temperature between 32-38 °C.

Fûzfa Hotel and Leisure Park Poroszló *** bowling and games room:
The bowling hall is equipped with 4 courts and a drink bar offering alcoholic and non-alcoholic beverages and snacks. The bowling hall is an ideal venue for team buildings as well. It is advised to book the bowling alley for appointment.
It is also possible to play billiard and table football at the hotel's games room.

Fûzfa Hotel and Leisure Park Poroszló *** conferences:
The hotel has an air-conditioned conference room which can hold more than 100 people. The conference room is ideal for corporate events, training sessions, team-building and training programs.
---
Kenmerken van het hotel :
Schoonheid en gezondheid

Massage

,

Thermaal bad

Conferentiemogelijkheden

Catering

,

Fotokopieerapparaat

,

Internetaansluiting

,

Overheadprojector

,

Conferentieruimte

,

Airconditioning

,

Bijeenkomstzaal

,

Computer met printer

Gastronomische specialiteiten

Buffetontbijt

,

Drinkbar

,

Restaurant

,

Vetarme spijzen

,

Hongaarse specialiteiten

,

Internationale specialiteiten

,

Vegetarische cuisine

Hotelfaciliteiten

Korting voor kinderen

,

Speelplaats

,

Eigen tuin

,

Meertalig personeel

Kamerservice

Koelkast

,

nternetaansluiting

,

Elektrisch deurslot

,

Minibar

,

Kamers voor niet-rokers

,

Telefon

,

Televisie

,

Douche

Sport, Wellness, Fitness

Roederen

,

Overdekt zwembad

,

Zwembad voor kinderen

,

Rent-a-bike

,

Haven

,

Schaatsen

,

Motorbooting

,

Thermaal bad buiten

,

Sauna

,

Waterbike rental
---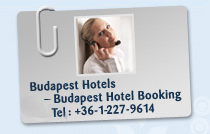 Boeken
Fűzfa Pihenőpark*** Poroszló - Special discount wellness and thermal hotel lakeside wood cabins at Poroszló
Zoeken op een vrije kamer en prijzen
---
The room rates include: accommodation, buffet breakfast, use of swimming pool, sauna, jacuzzi, outdoor thermal pools, billiard and table football, 15% discount on the entrance ticket price of Lake Tisza Ecocentre, parking, WiFi access and VAT.
The prices do not include the tourism tax, which is 300 HUF/ person / night.
 Extra bed: 5000 HUF/ night.
 Air conditioning usage fee: 500 HUF/ room / night
 Bathrobe usage fee: 500 HUF/ piece.
 The use of swimming cap is mandatory in the swimming pool, which can be bought at the reception at a price of 600 HUF/ piece.
 Infrared sauna usage: 600 HUF/ 30 minutes.
 Bowling: 3000 HUF/ court / hour.
 Check in: from 2:00 p.m.
 Check out: till 10:00 a.m.
 Payment: cash, bank transfer, bank card.
---