Lifestyle Hotel**** Mátra - panoramic wellness hotel with special offers  
from € 164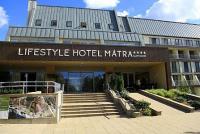 Matrahaza
Boeken
H-3233 Mátraháza
Reserveren Telefoon: +36-1-227-9614
Lifestyle Hotel Matra is a four-star superior wellness hotel in Matra Mountains offering special halfboard packages. The hotel offers rooms with panoramic view, a holistic spa and wellness area, a restaurant, which serves traditional Hungarian dishes and several meeting rooms. The hotel is an ideal starting point not oly for tourists and wellness enthusiasts but also for business travellers.
---
Lifestyle Hotel Mátraháza, Mátra
The completely refurbished Lifestyle Hotel Matra opened its doors in 2012 at the foot of the highest peak of Hungary, the 1014 metre high Kékes where subalpine climate and crystal clear air await the visitors.

Lifestyle Hotel has 114 non smoking rooms. The rooms are equipped with air-conditioning, bathroom with bathtub or shower, hairdryer, bathrobe, LCD TV media playback capability, minibar, telephone, safe and WiFi. There are 24 rooms with connecting doors, 47 rooms with balcony or terrace and 4 special rooms for disabled guests.
There is free Wi-Fi Internet connection both in the public areas and the rooms.

Standard room:
Air conditioned, 25 - 30 qm rooms. A cot or an extra bed can be added to some of the rooms. Maximum number of guests: 2. The beds in the rooms can be converted into single beds. Some of the rooms have a balcony and can be connected.

Junior suite:
Air-conditioned, 32 – 38 qm suites with a living room and a bedroom. A cot may be added, extra sleeping accommodation is available on a sofa bed with a sleeping area of 160 x 190 cm. Maximum number of guests: 2 adults + 2 children under 14 years.
Two of the suites can be connected with the adjacent standard rooms. Thirteen suites come with a balcony.

Family suite:
Two air-conditioned 57 qm suites with a living room, two bedrooms and a bathroom. A cot can be added, extra sleeping accommodation is available on a sofa bed with a sleeping area of 160 x 190 cm. Maximum number of guests: 4 adults + 2 children under 14 years.
OUR FAMILY RATES APPLY TO TWO ADULTS + TWO CHILDREN UNDER 14 YEARS! The suites are located on the second floor of the Hotel, and both come with a terrace with a view. Each suite has a bathroom with a tub and another with a shower cabin.

Lifestyle suite:
Three air-conditioned 47 – 52 qm suites with a living room, a bedroom, a large terrace (with a sunbed and terrace furniture), as well as a panoramic bathroom with a jacuzzi. A cot can be added, but extra sleeping accommodation is not available.
Maximum number of guests: 2 adults
The suites are located on the third floor of the hotel, with a panoramic view of the surrounding landscape.

Wellness:
The hotel has a two-storey spa area on 1200 qm.
The facilities of Amethyst Spa include two leisure pools, a sauna world, spa showers and a steam cabin, a naturist wellness section with a separate relaxation area for those who prefer the traditional sauna experience, i.e. being naked in the sauna and a private wellness relaxation room, where you can relax with your partner after a treatment.

Restaurant:
Lifestlyle Hotel's Aragonit restaurant would like to lay the culinary foundations of the first Hungarian lifestyle hotel. In addition to the new gastronomic creations our guests are welcome to taste popular traditional dishes and the best of the Palóc cuisine. At first sight this may seem unfeasible since the ingredients of Palóc dishes contradict the current Hungarian cuisine and eating habits. This contradiction is intended to be resolved by the use of new kitchen technologies such as sous-vide, or the presentation of original dishes with healthier and lighter garnishes on the menu and in other offers.

Conferences:
Lifestyle Hotel has got 4 conference rooms. Matra view, which has a theatrical arrangement to accommodate a total of 210 people. They are ideal to conduct several hundred corporate or family events. The three smaller rooms have a terrace that is suitable to hold up to 40, 60 and 90 people.
---
Kenmerken van het hotel :
Schoonheid en gezondheid

Solarium

,

Schoonheidssalon

,

Pedicure

,

Massage

,

Manicure

,

Cosmetische salon

,

Focus Medical

,

Andere behandelingen

Conferentiemogelijkheden

Verlichtingssysteem

,

Computer met printer

,

Bijeenkomstzaal

,

Projector

,

Modem hook-up

,

Microfoon

,

Airconditioning

,

Conferentieruimte

,

Overheadprojector

,

Internetaansluiting

,

Versterkingssysteem

,

Fotokopieerapparaat

,

Telefax

,

Catering

,

Diaprojector

,

Business Corner

Gastronomische specialiteiten

Vegetarische cuisine

,

Hongaarse specialiteiten

,

Vetarme spijzen

,

Koffiebar

,

Restaurant

,

Drinkbar

,

Dieetkost

Hotelfaciliteiten

Gesloten parkeerplaats

,

Strijken

,

Meertalig personeel

,

Eigen tuin

,

Wasserij

,

Lift

,

Toegankelijk voor rolstoelen

,

Speelplaats

,

Huisdieren toegestaan

,

Korting voor kinderen

,

Baby-sitter

,

Parkeerplaats voor autobussen

,

Receptie 24 u

Kamerservice

Douche

,

Televisie

,

Telefon

,

Kluis

,

Kamers voor niet-rokers

,

Satelliet-tv

,

Bioscoopkanaal

,

Minibar

,

Elektrisch deurslot

,

Airconditioning

,

nternetaansluiting

,

Koelkast

,

Haardroger

,

Badkuip

,

Balkon

Sport, Wellness, Fitness

Solarium

,

Sauna

,

Verhuur van sportuitrustingen

,

Ski

,

Rent-a-bike

,

Zwembad voor kinderen

,

Overdekt zwembad

,

Plezierbad

,

Bowling
---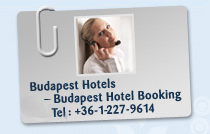 Boeken
Lifestyle Hotel**** Mátra - panoramic wellness hotel with special offers
Zoeken op een vrije kamer en prijzen
---
De kamerprijzen zijn incl. verblijf met halfpension, gebruik van wellness center, badjas, WiFi Internet, parkeerplaats en BTW.

Toeristentaks: 440.- HUF/ persoon / nacht.

Toeslag voor kamer met balkon: 3 000 HUF/ kamer / nacht.
Toeslag volpension: 5 500 HUF/ persoon / gelegenheid.
Huisdier (max 25 kg): 6 000 HUF/ nacht.

Kinderkortingen:
Onder 4 jaar gratis verblijf en halfpension.
Tussen 4 - 6 jaar 75% korting voor een extra bed.
Tussen 6 - 14 jaar 50% korting voor een extra bed.
Check-in: 15.00. Check-out: 11.00.
---