Tündérkert Hotel*** Noszvaj - discount wellness hotel in Hongrie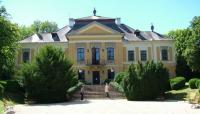 Noszvaj
Réservation
Noszvaj 3325, Dobó út 10.
Réservation téléphone: 003612279614
Tündérkert Hotel and Conference Center opened its gates in Noszvaj at the beginning of 2016. Tündérkert Hotel awaits its guests with 30 rooms constructed and decorated in vintage style and 6 romantic mini suites. The hotel is a perfect place for both family and business travellers. Tündérkert Hotel is a true child-friendly accommodation, where, a unique variety of quality programs is offered even for the smallest members of the family.
---
Tündérkert Hotel Noszvaj ***

Tündérkert Hotel and Conference Center opened its gates in the baroque-style de la Motte Castle, built by Baron Samuel Szepessy between 1774 and 1778 in Noszvaj, situated only 12 kilometres away from Eger, next to the Bükk National Park. The hotel, immersed in a 6-hectare green park, is a true child-friendly accommodation.

Rooms
All rooms are equipped with: 1 double bed, bedside tables with reading lamp, cupboard, TV, WiFi Internet connection, baby bed and extra bed on request. In the bathroom: shower, toilet, hairdryer, courtesy set and cosmetic mirror. All rooms have air conditioning.

Eco rooms (30)
The Eco rooms, comfortable for 2 persons, are equipped with Vintage style furniture to create a relaxing atmosphere. There are 15 rooms on the ground floor connected to the garden and other 15 rooms on the first floor with balcony.

Eco Family rooms (3)
Eco Family rooms consist of two connecting Eco rooms, ideal solution for 4-5 persons.

Eco Kids rooms (15)
Eco Kids rooms are equipped with a double bed and a bunk bed for two kids.

Eco Baby rooms (15)
Eco Baby rooms, located on the ground floor, can be easily accessed with babies in pushchair. These rooms also have a corner sofa bed.

Mini Suites (6)
If you want to spend a romantic weekend in Noszvaj, you should choose one of the 6 mini suites, situated in the main building of the castle.

Bathing House:
The Bathing House of Hotel Tündérkert offers high quality relaxation. If you are looking for a quiet place, you can find here the "island of tranquillity" where guests can take a seat in the deckchairs while listening to relaxing music or can enjoy the infra sauna.

Gastronomy:
The restaurant of Hotel Tündérkert offers buffet breakfast and for dinner guests can choose from two or three-course menu.
The Ambrozia drinkbar is situated near the reception. In the vintage style drinkbar guests can taste the food and drink specialities of the local cuisine.

Conference rooms:
The conference rooms of Hotel Tunderkert are perfect places for organizing banquets, gala dinners, conferences and other events. The air conditioned conference rooms enjoy the benefit of natural daylight and are equipped with modern conference technology.
WiFi Internet access is available in all areas of the hotel.
---
Services:
Installations-aménagements pour les Affaires et les Conférences

Salle de réunion

,

Modem hook-up

,

Microphone

,

Climatisation

,

Salle de conférence

,

Internet

,

Flipchart

,

Photocopieur

,

Telefax

,

Traiteur

,

Salle de banquet

,

Salle de bal

Spécialités Gastronomiques

Cuisine internationale

,

Cuisine hongroise

,

Restaurant

,

Drink Bar

,

Buffet petit déjeuner

Services de l/hôtel

Employés parlant des langues étrangères

,

Jardin privé

,

Organisation des programmes

,

Réduction en cas d enfants

Services disponibles dans les Chambres

Douche

,

Téléviseur

,

Téléphone

,

Chambre pour non-fumeurs

,

Chaînes paraboliques

,

Internet

,

Sèche-cheveux

,

Balcon

,

110 V

Sports, Bien-Être, Fitness

Sauna

,

Piscine couverte
---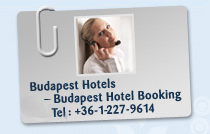 Réservation
Tündérkert Hotel*** Noszvaj - discount wellness hotel in Hongrie
Recherche de chambre et consultation des prix
---
The room rates include the staying with buffet breakfast, the parking and the VAT.
Local tax: 320 HUF/ person / night from the age of 18 years
Extra bed: 18 400 HUF/ person / night

Discounts for children (in the parents' room):
Children under 10 years: gratis
Children 10-14 years old: 3 750 HUF/ night

Dinner:
Children 3-10 years old: 900 HUF/ person / occasion
From the age of 10 years: 1 800 HUF/ person / occasion
Pets are not welcome.
---