Fogadó az Öreg Préshez Mór - Special packages with half-board Mór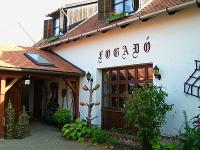 Mór
Reserva
8060 Mór, Arany János utca 4
La Reserva Teléfono: +36-1-227-9614
The Inn to the Old Wine Press has got country house character. Our country house like inn is situated in the town of Mor, Hungary. Budapest is 90 km away near the main road 81. Inn to the Old Wine Press there is an authentic country house. The history of this little street dates back to 300 years. Real entertainment youth and seniors. There's an opportunity for use the Hetkuti Wellness Hotel's wellness area.
---
Fogadó az Öreg Préshez Mór, Hungary
Dear Guests! We have to inform you, that we are not distributing the Hotel at this time. Thank you for your understanding. Other Discount Wellness Hotels: Abacus Wellness Hotel Herceghalom **** Wellness hotel in Budapest with discount packages, Thermal Hotel Visegrád **** Visegrád panoramic hotel with half board package offer, Vital Hotel Nautis Gardony **** Wellness hotel on the shore of Lake Velence .
The Inn to the Old Wine Press is a 3-stars hotel in Mór. The furnishings of the 25 rooms and 5 apartments are partly painted and carved Austrian furniture reviving the 1700's, the style of which furniture resemble the style of the furniture of Swabian people (ethnic German) living here. You can find wells and baker's ovens in three closed peasant courtyards, which we tried to rebuild in their original forms.

The rooms are equipped with bath, television, telephone, mini bar. The apartments have a kitchen.

Standard room (single-bedroom):
Our 16-square-metre, single-bedrooms are furnished with modern hotel furniture. The rooms comprise a small entrance hall and an en-suit bathroom facility as well. It is possible to add an extra bed for one person for each room.

Standard and Classic rooms:
Our two bedded rooms are 22 m2 of size.
It is possible to add an extra bed for one person in some of the rooms.

Apartment:
Three apartments with a basic area of 42 m2 with their own bathrooms, entrance halls, and kitchens furnished with Austrian, painted peasant furniture. In addition, all of their rooms can take extra beds for two persons.

Suite:
Two suits, where there are two separate bedrooms with a shared bathroom, capable to accommodate two persons per rooms. One of our suits is a Classic style; the other suit is Standard type. There is television set, a telephone and mini bar in the room.

Old Wine Press Restaurant - Mor
Inn to the Old Wine Press's restaurant is the first in Hungary where you can taste dishes made from the meet of this type of cow, which has been unknown in Hungary so far. This ancient species is raised half-wide and its meat is very tasty. Try our Galloway specialities! The restaurant can seat 70 persons. There is a Wine Press and Cellar, which used to serve as a dwelling house. The building gives a faithful picture of the everyday life of Swabian people in the past. The wine cellar waiting for the guests with special Hungarian wines.


Inn to the Old Wine Press has got conference rooms. The Wekerle and " Kiskakas" conference rooms are equipped with technical equipment. It provides an opportunity for company and family events.

Inn to the Old Wine Press features: sauna, solarium, massage and  és cosmetics. Our Guests can enjoy the water-world services of the Hetkuti Wellness Hotel on 200 m2 at the outskirts of the town.
---
Servicios del Hotel :
Salud y Belleza

Cosmética

,

Tratamientos de masaje

,

Salón de belleza

,

Solario

Oportunidades de Negocio y Conferencia

Hospitalidad

,

Fotocopiadora

,

Internet

,

Sala de conferencias

,

Aire acondicionado

,

Sala de reunión

Especialidades Gastronómicas

Bodega de vino

,

Desayuno buffet

,

Bar

,

Restaurante

,

Cafetería

,

Comidas de bajo contenido de grasas

,

Comidas húngaras

,

Comidas internacionales

,

Cocina vegetariana

Servicios del hotel

Descuento para grupos

,

Descuento para niños

,

Jardín propio

Servicios de Habitaciones

Secador de pelo

,

Internet

,

Aire acondicionado

,

Cerradura eléctrica

,

Habitación para no fumadores

,

Teléfono

,

Televisor

,

Ducha

Deportes, Bienestar, Fitness

Rent-a-bike

,

Equitación

,

Sauna

,

Solario
---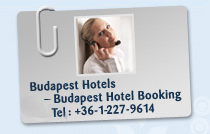 Reserva
Fogadó az Öreg Préshez Mór - Special packages with half-board Mór
Buscar habitaciones libres y ver precios
---
The price includes the breakfast and VAT.
Tourism tax: 350 HUF / person / night from 18 years!
Check in: 14:00
Check out: 10:00
Parking: free
Pets: 3000 Ft / night
Children half board 2 500 Ft / night
Half board: 4 000 Ft / night
Adults over the age of 12 beds price: 6.000 Ft / night
Children over the age of 6 beds price: 5000 Ft / night
Children under 6 years free in parents' bed
---