Makar Wellness Hotel**** Pécs - halfpension wellnessarrangementen in Pecs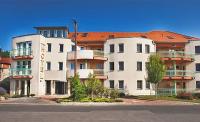 Pecs
Boeken
7635. Pécs, Középmakár dűlő 4.
Reserveren Telefoon: +36-1-227-9614
Hotel Makár Sport en Wellness Hotel ligt in Pecs, aan de voet van de berg Makar, in de groene zone van de stad, in het gebied van de voormalige wijnmakerij van de bisschop, in de buurt van de universiteit van Pecs. Het wellness-hotel biedt drie- en viersterrencategoriezalen evenveel. Het moderne restaurant met airconditioning van Hotel Makar serveert lokale specialiteiten en gezonde wellness-gerechten.
---
Makar Sport & Wellness Hotel Pécs ****
Hotel Makár Sport and Wellness Hotel is located in the green zone of Pecs, near the University of the city. The hotel is named after Makár János Óbester, a famous soldier in the 17th century, in Turkish times.
Hotel Makár offers three- and four-star category rooms, an own wellness center and a leisure park offering many sports facilities.

Hotel Makár Pécs has got 70 rooms in 3-star and 4-star categories. All rooms are non-smoking.

In the five-storey central building of Makár Wellness Hotel - with elevator and undergorund garage - guests can choose from the following 4* room types: 

Central - Superior and Family Superior rooms:
All rooms have central air-conditioning and a 10-12 m2 balcony belongs to each room.
Family rooms have a larger surface area of 43 m2, can accommodate 2+1 or 2+2 persons.

Central - Deluxe rooms:
Exclusively furnished, elegant rooms with a large surface area and with French-balcony. The rooms are equipped with a wardrobe, desk, chairs and armchairs. In the bathroom there are double sinks, a big shower or a bathtub and WC/bidet. The average size of the rooms is 45 m2. 

Central - Anti-allergy / Bio rooms:
Smaller rooms on the first floor of the central wing, looking onto the courtyard. Extra bed is not available in this room type.

Central - Disabled rooms:
These rooms are designed to comfortably accommodate guests who are physically challenged. The rooms are fully wheelchair accessible, have got special bathroom.

Atrium Standard 3-star romms:
Three-star category rooms in the two-storey Atrium building of Hotel Makár connected to the main building by an open corridor. All the rooms are equipped with an individually adjustable air conditioning. The rooms have a double bed or two separate single beds. Extra bed is available in this room type.

Sport Standard 3-star rooms:
Rooms in a separate one-storey building near the sport center and the restaurant.
The rooms are equipped with air conditioning, television, bathroom and safe, offer ideal accommodation solution for families.

In the modern wellness area of Hotel Makár infra and Finnish sauna, salt therapy sauna, steam room, pungle pool, hidromassage pool and indoor swimming pool are at guests' disposal.

In addition, hotel guests can choose from a range of spa services such as: massages, beauty treatments, solarium. Skilled masseurs, beauticians and personal trainers await guests!

The leisure park offers many sports facilities, for example tennis, aerobics, squash and fitness center.

Restaurant of Hotel Makár Pécs:
The Makár Óbester Restaurant of the hotel is located next to the University Clinics of Pecs and operates as the part of the hotel. The restaurant consists of 3 parts, a grill terrace, a two-sectional dome room and a wine cellar. The hotel's modern, air-conditioned restaurant offers local specialities and healthy wellness food. The restaurant is an ideal venue for weddings, birthday's parties, conferences and family events.
 
Conferences in Wellness Hotel Makár Pécs:
The hotel has got 4 conference rooms with different facilities. The rooms are ideal for meetings, team buildings and other company events but the conference rooms can provide the necessary technical equipment for a congress with up to 1000 people. For the events the hotel can provide catering services, planning, set-up and technical support as well as wellness and sports services.
---
Kenmerken van het hotel :
Schoonheid en gezondheid

Andere behandelingen

,

Kapsalon

,

Dampbad

,

Modderkuren

,

Cosmetische salon

,

Manicure

,

Massage

,

Pedicure

,

Schoonheidssalon

,

Solarium

Conferentiemogelijkheden

Business Corner

,

Catering

,

Telefax

,

Fotokopieerapparaat

,

Flipchart

,

Internetaansluiting

,

Overheadprojector

,

Conferentieruimte

,

Airconditioning

,

Microfoon

,

Mobiele podium

,

Modem hook-up

,

Projector

,

Bijeenkomstzaal

,

Computer met printer

,

Verlichtingssysteem

Gastronomische specialiteiten

Barbecue restaurant

,

Buffetontbijt

,

Dieetkost

,

Drinkbar

,

Restaurant

,

Vetarme spijzen

,

Hongaarse specialiteiten

,

Internationale specialiteiten

,

Vegetarische cuisine

Hotelfaciliteiten

Receptie 24 u

,

Korting voor groepen

,

Korting voor kinderen

,

Huisdieren toegestaan

,

Toegankelijk voor rolstoelen

,

Eigen tuin

,

Meertalig personeel

Kamerservice

Antiallergische kamers

,

Haardroger

,

Koelkast

,

nternetaansluiting

,

Airconditioning

,

Elektrisch deurslot

,

Kamers voor niet-rokers

,

Kluis

,

Telefon

,

Televisie

,

Douche

Sport, Wellness, Fitness

Aerobic

,

Aqua-jogging

,

Tafeltennis

,

Biljart

,

Overdekt zwembad

,

Fitnessruimte

,

Rent-a-bike

,

Verhuur van sportuitrustingen

,

Squash

,

Sauna

,

Solarium

,

Tennis

,

Badminton
---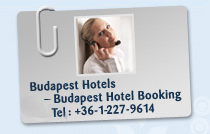 Boeken
Makar Wellness Hotel**** Pécs - halfpension wellnessarrangementen in Pecs
Zoeken op een vrije kamer en prijzen
---
The room prices include the staying with breakfast, the use of the wellness services and the fitness room, bathrobe use in Superior rooms, use of WiFi internet and room safe, VAT.
The prices don't include the local tax, it is 400 HUF/ person / night above 18 years.

Extra bed for adults: 7500 HUF/ person / night
Extra bed for children: 5300 HUF/ person / night
Half board dinner: 4000 HUF/ person / occasion

Discounts for children (in the parents' room in extra bed):
Children under 6 years stay free of charge.
Children between 6-14 years: 30% discount from the extra bed price

Parking on the street: free of charge
Parking in the courtyard: 500 HUF/ day
Underground garage (secured with cameras): 1000 HUF/ day

Child care: 1500 HUF/ hour
Pets (only in Standard*** rooms): 3500 HUF/ night
Personal trainer: 2500 HUF/ hour
Bathrobe use: 1000 HUF/ bathrobe / staying (in Standard*** rooms)

Check-in: from 14.00
Check-out: until 10.00
Late check-out (after 12.00): 2000 HUF/ hour, usage of  wellness facilities is included

Payment: deposit payment by banktransfer + on the spot cash, credit card
---