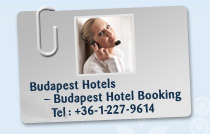 Search free rooms - check room rates
Hotels with special offers
Special offers of hotel rooms in Budapest and in Hungary. List of hotels with special offers containing 1 night gratis. 4=3 means: if you book a room for 4 nights, you only have to pay for 3 nights. Holiday offers all year! Special offers of wellness and thermal hotels at Lake Balaton. Vacation at Lake Balaton. We await you with special prices in winter or summer.
Balatonaliga - Balatonvilagos
from € 36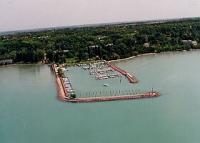 SPECIAL OFFER! free night : 5=4!
Club Aliga is a big holiday complex at the south-eastern shore of Lake Balaton with hotels and villas of different categories and with Club Aliga Marina-a beautiful sailing boat port. Balaton Club Hotels 3 star hotels apartments apartment online booking. Club Aliga Hotel Balatonaliga, Balatonvilagos - Lake Balaton Pricelist, Online Reservation




Budapest
from € 26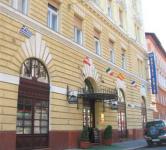 SPECIAL OFFER! free night : 8=6!
The three-star City Hotel Unio *** is located in the centre of Budapest, in the commercial and business district of the city. Many famous buildings and sights can be reached within 10-20 minutes from the hotel. City Hotel Unio offers comfortable, air-conditioned rooms exceeding the level of three-star hotels. The hotel's restaurant serves Hungarian and international dishes. Parking: in covered and guarded parking house 40 metres from the hotel. City Hotel Unio Budapest - hotel near Great Boulevard Pricelist, Online Reservation





Heviz
from € 39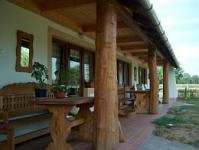 SPECIAL OFFER! free night : 7=6!
The riding pension - with a qualification of 3 horseshoes - recommends riding tours for skilled riders and training courses for beginners. Attractive and quiet surroundings, Hungarian cuisine, well-trained horses and German speaking staff await the guests. The world famous Hévíz Thermal Lake and Health Spa is only a few minutes walk from the pension. Szabo Lovas Panzio Heviz - at the thermal bath Pricelist, Online Reservation


---
Fomula-1 Hungarian Grand Prix is coming - 2017-07-26
Every year in July is held the Formula-1 Hungarian Grand Prix in Mogyorod, at the Hungaroring. Mogyorod is situated about 22 kms from Budapest, so during the Formula-1 the Budapest hotels offer accommodation solutions for the visitors. The hotels in Budapest usually rise their prices in this period, but if you book in time, you can even receive discounts. It is worth to reserve your accommodation as soon as possible, even months before because of the lower prices and the limited number of the available hotel rooms. The 3-star hotels in Budapest offer hotel room at affordable price even in this period, such as Hotel Polus, Hotel Thomas or Jagello Business Hotel.
Wellness weeks in Hungary - 2017-07-26
I have always liked Hungary because this is an amazing country and its thermal baths and wellness hotels are very famous. I visited more wellness hotels but this year I succeeded in staying so nice hotel where I haven't been yet. I spent very pleasant days and I'd like to thank the team of Budapest hotels - Budapest hotel booking who helped me to find the best place for my holiday time.