Bungalow Aqua**** Cserkeszolo - Wellness Bungalow Aqua Spa in Cserkeszolo at affordable price for families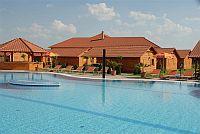 Cserkeszolo
Online Reservation
5465 Cserkeszőlő Thermál út 1.
Room reservation phone: 00-36-1-2279614
Aqua-Spa Wellness Bungalows are situtaed in Cserkeszolo, well-known for its curative water, only 30 km far from Kecskemet. The hotel complex offers 10 bungalows, 17 double rooms (including 2 superior category rooms where extra bed is available) and 10 luxurious apartments. The bungalows can accommodate up to 4+2 people. In the wellness centre experience pools, indoor and outdoor pools guarantee the pleasant time, and due to its excellent conference possibilities, Aqua-Spa **** Wellness and Conference Hotel is the perfect venue of several types of events.
---
Bungalow Aqua - Spa**** Wellness Bungalow Cserkeszolo
The Bungalow Aqua-Spa Wellness Bungalow was openned in Februar 2008 and is situated only 200m far from the Medical and Thermal Bath of Cserkeszolo, only 30 km from Kecskemet, so can be easily approached from Budapest in few hours through the motorway M5. In the building of the Aqua-Spa Wellness and Conference Hotel can be found 17 double rooms (extra bed is possible) and other 10 luxurious apartements and 16 bungalows, which offer an ideal place for families and guests with children.
The Hotel Aqua-Spa**** ensures airport transfer possibilities for fee.
The bungalows of the Aqua-Spa Wellness Bungalows:
The Aqua-Spa Bungalows fit for 4+2 people, are situated in a landscaped ambience, have a floorspace of more than 60 sqm, are also air-conditioned, and have 2 sleeping rooms, a living room, a bathroom, wc, a small kitchen corner and a nice roofed terrace. To it's equipments belong kitchen utensils and pots, refrigerator, colour (satellite) television, telephone, Internet-connection, and built-in safe. All the guest-houses have own parking-place.
The Aqua-Spa Wellness and Conference Hotel Cserkeszolo offers an other 10 luxurious Aqua-Spa Apartements and 17 non-smoking, air-conditioned double rooms (extra bed is possible) furnished with modern technology, having own balcony (from these double rooms are two with superior category and so have got larger floorspace and own jacuzzi.)
Pets are allowed in the area of the Aqua-Spa Bungalow.
Restaurant:
The Bungalow Aqua-Spa**** Wellness Bungalow greets the guests preferring extraordinary culinaric experience in its restaurant with the specialities of the hungarian and international cuisine as well. The winter garden connected directly to the four star Bungalow Aqua-Spa, the nice, flowered, openned terrace to the bank of the open-pool, gourmet foods and international received wine offer ensure the perfect relaxation of our guest with the contribution of our attentive personal. The drink bar and the pool bar connected to the outside swimming pool await the guest with nice cocktails.
Wellness facilities:
Openned and closed pools, attraction pools, pool for children are available for our guests. In the wellness departement will be ensured the complete recreation of the guests by finn sauna, infra sauna, bio sauna, steam bath and sink-in pool. In the wellness section of the Aqua-Spa Wellness Hotel Cserkeszolo can be used cosmetic saloon, pedicure, manicure and different types of massagen as well.
Medical treatments:
The Medical and Thermal Bath Cserkeszolo only 200 m far from Bungalow Aqua-Spa**** Wellness Bungalow reccomends a wide range of  leisure activities and medical treatments for those who would like to refresh and recover theirselves. The bath offer special medical cures for locomotor, rheumatic, gynaecological, asthmatic and cutenaous diseases. The 82 C geothermal water coming from a depth of 2300 meters has got iodine, alkali chloride and hydrogen carbonate contains and useful as a drinking cure. The  saltcave built from the health-salt of Bochnia cures the diseases of the respiratory organs. The wavepool,  swimming pool, pool for children, attraction pools, back massager, Europe's first and longest 2-lane tarpaulin chute and 'water castle' are available for those who prefers refreshing bathing.
Programme:
The Bungalow Aqua-Spa Wellness Bungalow offer a broad variety of active programme possibilities for those who prefer to spend time with high diversity. Our team take a hand in organising river trip in the river Holt-Koros in Szarvas, but horseriding, cycling, archery, paintball, beach volleyball and wine tasting are also available in the area of Aqua-Spa Wellness Bungalow. For groups we organise pálinka (traditional hungarian spirit) and wine tasting in the nearly Bolza cellar in Tiszakurt. We recommend the adventurepark of Tiszakurt Arboretum for those who like the extreme experiences, but we take care about families with small children with playground built up in the area of the Bungalow Aqua-Spa**** Wellness Bungalow.
The Aqua-Spa Wellness Bungalows offer additional services: grill garden, closed parking lot, beach volleyball, playground, airport transfer.
Conference opportunities:
In the conference centre of the 4 star Hotel Aqua-Spa was developed a 270 sqm large air-contitioned,  day-lighted conference room which can be found on the top floor of the building.The conference room can be divided in 3 smaller rooms (60, 80, 130 sqm) and with its capacity of 220 guests offer a comfortable place for organising weddings, conferences, company organisations and trainings.

Other hotels operated by the management:
Aqua-Lux Wellness Hotel Cserkeszolo
Aqua Spa Wellness Hotel Cserkeszőlő
Apartman Aqua Spa Cserkeszolo
---
Services:
Beauty and Health

Thermalbath

,

Other treatments

Business and Conference Facilities

Meeting room

,

Notebook

,

Mobile podium

,

Microphone

,

Air-conditioning

,

Conference room

,

Exhibition room

,

Internet access

,

Audio recording system

,

Flipchart

,

Copy machine

,

Telefax

,

Catering

,

Slide projector

,

Banqueting room

Gastronomic Speciality

Vegetarian cuisine

,

International dishes

,

Hungarian dishes

,

Light dishes

,

Restaurant

,

Drink bar

,

Dietary cuisine

,

Buffet breakfast

Hotel Special Facilities

Multilingual staff

,

Own garden

,

Organisation of programs

,

Guarded parking

,

Central safe

,

Playground

,

Allowance for children

,

Bus parking area

Services in the Rooms

Air conditioning

,

Kitchen

,

Refrigerator

,

Balcony

Wellness, Fitness, Relaxing

Sauna

,

Outdoor swimming pool

,

Sports equipment rental

,

Jacuzzi

,

Horse riding

,

Rent-a-bike

,

Children's pool

,

Indoor swimming pool

,

Indoor thermal pool

,

Adventure bath

,

Bowling

,

Billiard
---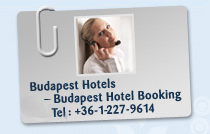 Online Reservation
Bungalow Aqua**** Cserkeszolo - Wellness Bungalow Aqua Spa in Cserkeszolo at affordable price for families
Search free rooms - check room rates
---
In high season the min. length of staying is 3 nights.
The room prices include the buffet breakfast, the use of the wellness services (saunas, sink-in pool, pool for children, outdoor and indoor pools, experience pool), closed parking lot and VAT.
The local tax needs to be paid as an extra fee: 500.-HUF/person/night (from the age of 18 years).
Half board: 4 000.- HUF/person/occasion.
Discounts for children:
until the age of 6 years the accommodation is free of charge,
between 6-14 years: 4500 Ft /person/night.
Pets: 4 000.- HUF/night
Check-in: 14:00.
Check-out: 11:00.
---