The 3-star Hotel Lido is situated in Siofok that is the largest holiday resort at Lake Balaton. Hotel Lido was renovated in 2000-2001. The hotel - lying directly on the shore of the lake - offers rooms with balcony and a sandy and very shallow own beach. The hotel is an ideal place for families with young children. Beyond the usual hotel services the hotel offers whole day amusement, sport facilities and programs for the children.
Hotel Lido Siofok - Hotel Lido Siofok
Hotel Lido Siofok
- Hotel at lake Lake Balaton, Hungary

---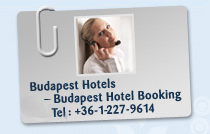 Online Reservation
Hotel Lido Siofok - Hotel at lake Lake Balaton, Hungary
Search free rooms - check room rates
---
Wellness weeks in Hungary - 2018.03.26.
I have always liked Hungary because this is an amazing country and its thermal baths and wellness hotels are very famous. I visited more wellness hotels but this year I succeeded in staying so nice hotel where I haven't been yet. I spent very pleasant days and I'd like to thank the team of Budapest hotels - Budapest hotel booking who helped me to find the best place for my holiday time.
Discover Hungary - 2018.03.26.
I spent one week in Hungary last summer. Although I had visited other countries I had to appoint that your country is a varicoloured area, I mean it's history and nature. I felt fantastic in my holiday time and I surely decided to spend some day or week in your nice country next year. I surely visit the famous Budapest hotels also.