Four-star Hotel Kapitany Wellness - Enjoy the wellness services of the 21st century at the foot of the seven centuries old Castle of Sumeg. Wellness Hotel Kapitany awaits the guests with 154 air-conditioned, opulent rooms in the medieval city of Sumeg, in a 20 km distance from Lake Balaton and 180 km from Budapest. The wellness area of the hotel, recalling the atmosphere of the East, offers high quality wellness services: guests are pampered with special massages and spa treatments by the highly professional staff. The excellent services of Hotel Kapitany, completed by the beauty of the baroque city of Sumeg, the panoramic view of the Castle and the natural beauty of Western Transdanubia promise an unforgettable staying.
Knight's tournament near the Hotel Kapitany and the Castle of Sumeg
Hotel Kapitany**** Wellness Sumeg
- wellness Hotel Kapitany with special price packages in Sumeg

---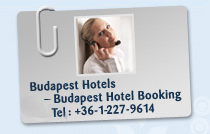 Online Reservation
Hotel Kapitany**** Wellness Sumeg - wellness Hotel Kapitany with special price packages in Sumeg
Search free rooms - check room rates
---
Fomula-1 Hungarian Grand Prix is coming - 2018.03.26.
Every year in July is held the Formula-1 Hungarian Grand Prix in Mogyorod, at the Hungaroring. Mogyorod is situated about 22 kms from Budapest, so during the Formula-1 the Budapest hotels offer accommodation solutions for the visitors. The hotels in Budapest usually rise their prices in this period, but if you book in time, you can even receive discounts. It is worth to reserve your accommodation as soon as possible, even months before because of the lower prices and the limited number of the available hotel rooms. The 3-star hotels in Budapest offer hotel room at affordable price even in this period, such as Hotel Polus, Hotel Thomas or Jagello Business Hotel.
Sights of Budapest - 2018.03.26.
Budapest, lying on both banks of the Danube, is a city which offers many historical and cultural sights.
The two banks of the Danube from Margaret Island to Gellert Hill, the Buda Castle Quarter, the Andrássy út and its historical environment are all the part of the World Heritage.
Some of the outstanding buildings are the Opera House, the Ballet Institute and the Music Academy. Under the street there is the Millenium Underground Railway, which was the first on the continent. Andrássy út leads to Heroes' Square. The statues of outstanding Hungarian rulers and leaders stand in the semicircular colonnade. On the two sides of the square there are the Museum of Fine Arts and the Art Gallery.