JUFA**** Vulkan Thermal Hotel Celldomolk - Discount hotel deals with half-board in Hungary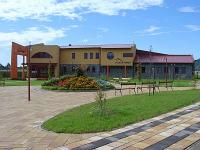 Celldomolk
Online Reservation
9500 Celldömölk, Sport utca 8.
Room reservation phone: 00-36-1-2279614
JUFA Vulkan Resort Hotel Celldömölk ****. As the first JUFA hotel of Hungary, the four-star JUFA Vulkan Resort Hotel **** awaits its guests in the volcano city with air conditioned rooms, a camping, wellness services and thermal bath. JUFA Vulkan Resort Hotel offers several opportunities to the guests who want to relax, love sport or arrive with young children in every season.
---
JUFA Vulkan Thermal Resort Hotel Celldomolk **** - Affordable thermal and wellness hotel in Celldomolk

JUFA Vulkan Resort Hotel, located in Celldomolk, at the bottom of the Ság mountain, is a 4-star hotel with direct connection to the Vulkan thermal bath and spa. The hotel can be easily approached both by public transportation and by car from Budapest.

Rooms:
JUFA Vulkan Resort Hotel offers 27 rooms with terrace, 13 rooms without balcony, connecting rooms for families, 2 rooms for physically disabled people and 8 business rooms. All of the hotel rooms are equipped with modern equipment meeting the requirements of nowadays: bathroom with shower, radio, telephone, satellite TV channels, hair dryer, bathrobe, Internet connection, safe and air conditioner. A camping with 74 places belongs to the hotel, where guests can enjoy the whole infrastructure of the hotel and the thermal bath.

Gastronomy:
The Grill Restaurant of JUFA Vulkan Resort Hotel offers the specialities of the Hungarian and the international cuisine as well and also vegetarian dishes.

Wellness facilities:
JUFA Vulkan Thermal Resort Hotel is directly connected to Vulkan Spa, so the hotel guests can enjoy the services of the bath free of charge: 25 meters long sport pool, spa and thermal bath, outdoor fun pools, slides, sauna world (aroma steam bath, Finnish sauna, volcano stone sauna, salt cave, infrared sauna), relax room with a view to the Ság Mountain. The following therapeutic services are available in the medical department of the Vulkan Spa: mud-pack, carbonated bath, medical gymnastics, medical massage, thermal bath with salty water. In the area of Vulkan Spa cosmetic treatments, massages, active courses (aerobic, zumba, water gymnastics), restaurant and buffet are also available.

Free time facilities:
In JUFA Vulkán Fürdő Resort Hotel Celldömölk fitness room, table tennis, kicker, billiard, bicycle renting and tennis court are available for the enthusiasts of the active relaxation. There is also a possibility for fishing and hunting close to the hotel. The Celldomolk region and the Ság mountain offer several free time program facilities, a lot of tour- and pilgrimpathes. 500 metres far from the hotel, in the Kemenes Vulkan Visitor centre the visitors can learn about the functioning of the volcanoes
Other Thermal and Spa Hotels: Gyógy Hotelek Termál Szállodák
---
Services:
Beauty and Health

Massages

,

Other treatments

,

Steam bath

,

Mud pack

,

Beauty parlour

,

Salt cave

,

Beauty salon

,

Thermalbath

Gastronomic Speciality

Buffet breakfast

,

Drink bar

,

Restaurant

,

Café

,

Light dishes

,

Hungarian dishes

,

International dishes

,

Vegetarian cuisine

Hotel Special Facilities

24 hour open reception

,

Allowance for children

,

Wheelchair access

,

Elevator

,

Laundry

,

Guarded parking

,

Room service

,

Multilingual staff

,

Ironing service

,

Dry cleaning

,

Closed parking

Services in the Rooms

Balcony

,

Bath with tub

,

Hair drier

,

Internet access

,

Air conditioning

,

Electronic locking system

,

Minibar

,

Satellite TV programs

,

Non-smoking room

,

Radio

,

In-room safe

,

Telephone

,

TV set

,

Shower

Wellness, Fitness, Relaxing

Table tennis

,

Billiard

,

Adventure bath

,

Indoor thermal pool

,

Indoor swimming pool

,

Fitness room

,

Children's pool

,

Fishing

,

Rent-a-bike

,

Horse riding

,

Jacuzzi

,

Sports equipment rental

,

Outdoor thermal pool

,

Outdoor swimming pool

,

Sauna

,

Tennis

,

Hunting
---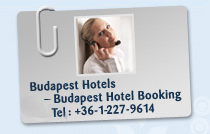 Online Reservation
JUFA**** Vulkan Thermal Hotel Celldomolk - Discount hotel deals with half-board in Hungary
Search free rooms - check room rates
---
Room rates include: staying with half board, entrance to Vulkan Furdo Spa, use of the sauna world and fitness room, bathrobe use, WiFi Internet acces, VAT.
Room rates for a minimum stay of 2 nights
Local tax: 500 HUF/person/night - extra payable over 18 years.
Children in the parents' room:
 between 0-3,99 years: gratis,
 between 4-15,99 years: 40% discount from the adult price.
Pets: 3000 HUF/night (only in certain rooms).
Check-in: from 14:00.
Check-out: till 11:00.
Payment: Bankomat/EC-Card, Visa, MasterCard, AMEX.
For making the definitive reservation 30% deposit is required.
---