Psoriasis Centrum Harkány*** - Affordable spa thermal hotel in Harkány, Hungary  
from € 43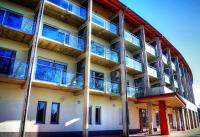 Harkany
Online Reservation
7815 Harkány , Zsigmondy sétány 1.
Room reservation phone: 00-36-1-2279614
SPECIAL OFFER! free night : 7=6!
( | 12. jan. 2020. - 28. febr. 2020. | )
The new hotel-quality hospital wing of Zsigmondy Vilmos Harkany Rehabilitation Centre offers 45 comfortable, air conditioned double rooms. On the first floor can be found the medical rooms and on the second floor the gymnastic rooms where guests can take part in medical gymnastics, in individual and group exercises. The third floor is the location of the treatments for psoriasis. The restaurant for 100 persons can be found on the ground floor.
---
Psoriasis Centrum Kórház Hotel Harkány
Harkany is located in Southern Hungary.
The accredited health resort is ideal for both healing and relaxation in all seasons. Harkany and its surrounding area offer various free time programmes for all ages.
Harkany Psoriasis Center is the new hospital wing with the quality of a 3-star hotel of the Zsigmondy Vilmos Spa and Balneological Hospital of Harkány
The professional medical background is primarily provided by the hospital.
Harkany Psoriasis Center offers 45 double rooms, equipped with en-suite bathroom, bathrobe, LED TV, telephone, air conditioning, minibar and free WiFi access. There are 7 special rooms (3 rooms on the first floor and 2-2 rooms on the second and the third floor) for disabled guests. 
First floor: consulting and waiting rooms, 15 hospital rooms
Second floor: 15 hotel style double rooms, gyms for therapeutic exercise treatments, which can include individual, group and underwater exercises, wellness bathtubs
Third floor: 15 hotel rooms, treatment of psoriasis, electrotherapy, galvanic baths.
The lobby of Psoriasis Centrum Kórház Hotel Harkány can be easily reached also for wheelchair-users.
The reception desk also provide bár és kávézó funkciókat
The restaurant with the capacity of 100 persons can also be found on the ground floor.
For treatments Harkany Psoriasis Center offers consulting-rooms, gyms, massage rooms, tangentor (underwater jet massage) bathtubs, galvanic operator and electrotherapy rooms.
Guests can directly across to the pool hall.
The hospital has four pools filled with 32, 33, 34 and 36 degree Celsius medicinal waters where the bathing treatments take place. Due to the powerful physiological effects of the warm medicinal waters the maximum recommended bathing duration is 30 minutes at a time.
The medicinal water of Harkany is unique in Europe: it bubbles up from a depth of 50–70 metres at an average temperature of 62,5 °C. Ásványianyag-tartalma literenként több mint 1000 mg. Its most valuable component from a medicinal point of view is a compound having bivalent sulphur, carbon sulphide (COS), which, as a gas, is in solution and under pressure in the water. When the water comes to the surface, the gas is released from under the pressure and immediately begins todecompose, it turns into hydrogen sulphide gas, which is responsible for the characteristic odour.
The healing water is efficacious in all forms of psoriasis, for patients complaining of a locomotor disorder, suffer from degenerative spinal and articular conditions, from chronic gynaecological inflammations.
Other Wellness Hotels : Wellness Szállodák Hotelek
Other Spa and Medical Hotels: Gyógyhotelek Termál szállodák
---
Services:
Beauty and Health

Balneotherapy

,

Other treatments

,

Other medical services

,

Electrotherapy

,

Focus Medical

,

Steam bath

,

Hydrotherapy

,

Massages

,

Medical examination

,

Thermalbath

Business and Conference Facilities

Catering

,

Internet access

Gastronomic Speciality

Restaurant

,

Hungarian dishes

Hotel Special Facilities

24 hour open reception

Services in the Rooms

Balcony

,

Bath with tub

,

Hair drier

,

Internet access

,

Non-smoking room

,

Telephone

,

TV set

,

Shower

Wellness, Fitness, Relaxing

Indoor thermal pool

,

Indoor swimming pool

,

Jacuzzi

,

Sauna
---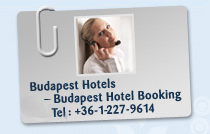 Online Reservation
Psoriasis Centrum Harkány*** - Affordable spa thermal hotel in Harkány, Hungary
Search free rooms - check room rates
---
The room price includes accommodation, breakfast, parking and VAT
Local tax: 500 HUF/ person / night extra to pay
Half board: 3800 HUF/ person / occasion
Pets are not allowed.
---