Szent Hubertus Castle Hotel - Sobor - rooms with discounted price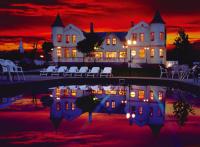 Sobor
Online Reservation
Sobor Kossuth utca 7-9.
Room reservation phone: 00-36-1-2279614
The 3-star Szent Hubertus Castle Hotel, regarded as the pearl of Rábaköz, is located in Sobor, in a picturesque and quiet environment. The hotel is an ideal place for families, honeymooners and guests who are looking for active holidays. 20 rooms, restaurant with Hungarian cuisine, indoor and outdoor pool await the guests. In the nearby: fishing, hunting, horse riding and cycling.
---
 Szent Hubertus Kastelyszallo*** - Castle Hotel Sobor
Szent Hubertus Castle Hotel, regarded as the pearl of Rabaköz, is located in Sobor, 40 km from Gyor and from Austria. The hotel and its quiet and picturesque environment are perfect places for families, for honeymooners and for anybody looking for active holidays. The hotel's surroundings are ideal for hunting, fishing, horse riding, cycling and hiking. Right in the middle of Rabaköz, that is famous for its Hungarian folklore history and popular art, Szent Hubertus Castle Hotel welcomes the guests.
The hotel was built in 1995 by Dudits Family. The hotel offers 20 rooms (double and triple rooms) in particular style. Every room has bathroom (with shower and toilet), colour TV and telephone.
Pets are welcome.
In the basement of the hotel there are a restaurant and a bar. The restaurant can accommodate 200 persons. Hungarian specialities, popular meals and games are on the menu. The chef of the restaurant also prepares vegetarian, bio and low fat meals on request. A wine cellar for 100 people, a hunting room for 30 people and a meeting room for 15 persons belong to the restaurant.
Open from 7:00 until 22:00.
The castle hotel offers an indoor pool with sauna and solarium and an outdoor swimming pool. There is a magnificient view from the terrace to the open-air pool. Two tennis courts, minigolf course and rent-a-bike are available for the guests.
The hotel's private rooms are suitable for organizing any kinds of events: conferences, meetings, courses, trainings, family events, wedding ceremonies and other programmes.
---
Services:
Gastronomic Speciality

Drink bar

,

Dietary cuisine

,

Light dishes

,

International dishes

,

Hungarian dishes

,

Restaurant

,

Vegetarian cuisine

,

Wine cellar

Hotel Special Facilities

Pets allowed

,

Bus parking area

,

Own garden

,

Closed parking

,

Multilingual staff

,

Organisation of programs

Services in the Rooms

Telephone

,

TV set

,

Shower

Wellness, Fitness, Relaxing

Minigolf

,

Sports equipment rental

,

Tennis

,

Fishing

,

Horse riding

,

Hunting

,

Solarium

,

Sauna

,

Indoor swimming pool

,

Outdoor swimming pool
---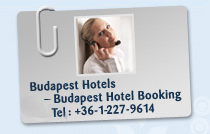 Online Reservation
Szent Hubertus Castle Hotel - Sobor - rooms with discounted price
Search free rooms - check room rates
---
Prices include: accommodation, breakfast, taxes
Half board: EUR 13/person
Full board: EUR 21/person
---