Hotel Europa is situated in Siofok that is the largest holiday resort at Lake Balaton. Hotel Europa - lying directly on the shore of the lake - offers 139 rooms, own restaurant and a sandy and very shallow private beach that is an ideal place for families with young children. Beyond the usual hotel services the hotel offers whole day amusement, sport facilities and programs for the children.
Hungary - Balaton - Siofok Hotel Europa - Holiday in Siofok
Hotel Europa Siofok**
- Cheap hotel in Siofok, Balaton

---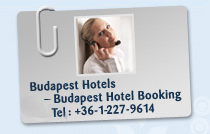 Online Reservation
Hotel Europa Siofok** - Cheap hotel in Siofok, Balaton
Search free rooms - check room rates
---
Discover Hungary - 2018.03.26.
I spent one week in Hungary last summer. Although I had visited other countries I had to appoint that your country is a varicoloured area, I mean it's history and nature. I felt fantastic in my holiday time and I surely decided to spend some day or week in your nice country next year. I surely visit the famous Budapest hotels also.
Sights of Budapest - 2018.03.26.
Budapest, lying on both banks of the Danube, is a city which offers many historical and cultural sights.
The two banks of the Danube from Margaret Island to Gellert Hill, the Buda Castle Quarter, the Andrássy út and its historical environment are all the part of the World Heritage.
Some of the outstanding buildings are the Opera House, the Ballet Institute and the Music Academy. Under the street there is the Millenium Underground Railway, which was the first on the continent. Andrássy út leads to Heroes' Square. The statues of outstanding Hungarian rulers and leaders stand in the semicircular colonnade. On the two sides of the square there are the Museum of Fine Arts and the Art Gallery.