Hotel Sunshine is one of the newest hotels of Budapest, opened in June 2012. The hotel is equipped with the modernest technology, contributing with this to the high-level service and to the comfortness of the guests. Hotel Sunshine awaits its guests with 20 non smoking rooms, a Finnish sauna and a jacuzzi in the vicinity of the International Airport of Budapest.
Nice and quiet hotelroom of Hotel Sunshine with affordable prices, next to Koki
Hotel Sunshine Budapest
- cheap hotel next to Kobanya-Kispest suwbay stop in Budapest

---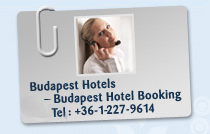 Online Reservation
Hotel Sunshine Budapest - cheap hotel next to Kobanya-Kispest suwbay stop in Budapest
Search free rooms - check room rates
---
Wellness weeks in Hungary - 2018.03.26.
I have always liked Hungary because this is an amazing country and its thermal baths and wellness hotels are very famous. I visited more wellness hotels but this year I succeeded in staying so nice hotel where I haven't been yet. I spent very pleasant days and I'd like to thank the team of Budapest hotels - Budapest hotel booking who helped me to find the best place for my holiday time.
Fomula-1 Hungarian Grand Prix is coming - 2018.03.26.
Every year in July is held the Formula-1 Hungarian Grand Prix in Mogyorod, at the Hungaroring. Mogyorod is situated about 22 kms from Budapest, so during the Formula-1 the Budapest hotels offer accommodation solutions for the visitors. The hotels in Budapest usually rise their prices in this period, but if you book in time, you can even receive discounts. It is worth to reserve your accommodation as soon as possible, even months before because of the lower prices and the limited number of the available hotel rooms. The 3-star hotels in Budapest offer hotel room at affordable price even in this period, such as Hotel Polus, Hotel Thomas or Jagello Business Hotel.