MenDan Hotel**** Zalakaros - Spa Thermal and Wellness hotel in Zalakaros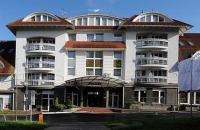 Zalakaros
Online Reservation
8749 Zalakaros, Gyógyfürdő tér 8
Room reservation phone: 00-36-1-2279614
MenDan Magic Spa & Wellness Hotel, Zalakaros **** Spa and Wellness Hotel, located near the famous Zalakaros Thermal Bath awaits its guests with 308 elegant rooms. The Aqualand with its more than 400 qm water surface, the sauna world, the Mandara wellness centre, the restaurant offering traditional Hungarian specialities, vegetarian and exotic dishes and the child-friendly services guarantee the perfect recreation for all guests. For conferences and meetings the hotel offers air-conditioned rooms with all technical facilities up to a capacity of 600 people.
---
Hotel MenDan Zalakaros **** - spa and wellness hotel in Zalakaros
Dear guests! We would like to inform you that we are not selling available rooms in this hotel presently.
Special Wellness Hotel with Half-board Hotel Karos Spa Zalakaros ****. Hotel Freya Zalakaros *** is connected to Gránit Gyógyfürdő. Thermal Hotel Balance Lenti **** is connected to the Lenti Thermal Spa and Szent György Energy Park with a covered walkway.

Located in the centre of the town, besides the Thermal Bath of Zalakaros, the 4-star Wellness Hotel MenDan awaits its guests with 149 elegant rooms and apartments.

The room types of Hotel MenDan:
Hotel MenDan offers 98 air-conditioned superior rooms, 15 exclusive apartments, 12 studios, 16 luxury superior rooms, 3 deluxe rooms, 14 junior suites and 2 suites. For children cot, changing table, baby bath, potty and stool are available on request.
The rooms and apartments are equipped with extra sized bio bed, direct dial telephone, elegant bathroom with shower or bathtub, bathrobe, towel and hair-dryer, minibar, internet access, safe and LCD TV. Most of the rooms have balcony.

Superior family room:
These rooms offer comfortable accommodation solution for small families with two children under the age 12.

Luxury superior room:
The luxury superior rooms with their beige and champagne colours and elegant furniture are the right choice for guests who wish to get rest and find quiet atmosphere as well. The clients are invited to take advantage of the multifunctional jacuzzi in the bathroom and the leather couch (for one, additional person).

De Luxe room:
This room type - thanks to its grand size - can easily accommodate larger families. The separate living room and bedroom make the guests' staying even more comfortable.

Exclusive apartment:
The apartments with separate bedroom and living room with kitchenette offer convenient accommodation particularly for families.

Junior Suite:
The most spacious room type awaits its guests with 2 extra double bed and a leather couch.
Wellness Centre of Hotel MenDan Zalakaros:
The water world Aqualand of Hotel MenDan awaits its clients with more than 1000 qm water surface. Guests can enjoy 4 different types of pools like swimming pool (26 - 28 °C), adventure pool with water attractions (33 °C), thermal baths (36 - 38 °C) and jacuzzi. The following pampering services are at the guests' disposal, too: Kneipp cure, singular adventure showers, panorama terraces with amazing view, deck chairs and the Mediterranean restroom.
In the sauna park professional sauna masters make the hot experience more memorable with aphrodisiacs, ice, salty and honey potting, supplemented by biosauna, steam cabin and sauna showers.
The pool bar offers the wide range of refreshments and fine cocktails.
Gastronomy in Hotel MenDan:
In the Coral and Saphir Restaurants of Hotel MenDan guests can enjoy the best of the traditional Hungarian cuisines, vegetarian, fit, exotic or piquant dishes. The gourmet, tasty foods and excellent wines guarantee some pleasurable hours in a unique atmosphere.
Hotel MenDan: Child-friendly hotel
Hotel MenDan awaits its youngest guests not only with child-friendly rooms, but with Hotel MenDan Playhouse too, where jigsaw puzzles, board games, colourings, dolls, toy cars, slides, swings, child movies and thousand other toys can be found and play. And if the little guests want to enjoy the water instead, a little Waterworld is waiting for them with paddling pool slide!
Events in Hotel MenDan:
The conferences rooms of Wellness Hotel MenDan are equipped with all technical facilities needed for a business conference, events, trainings, meetings, family or friends parties. The rooms can be interconnected according to individual claims so can become the ideal venue for events up to 700 people.
Other Hotels in Zalakaros: Zalakarosi szállodák hotelek
---
Services:
Beauty and Health

Thermalbath

,

Beauty salon

,

Chiropody

,

Manicure

,

Hair salon

Business and Conference Facilities

Lighting system

,

Video

,

Rostrum

,

Stage

,

Computer with printer

,

Meeting room

,

Microphone

,

Air-conditioning

,

Conference room

,

Internet access

,

Audio recording system

,

Flipchart

,

Copy machine

,

Catering

,

Slide projector

,

Business Corner

Gastronomic Speciality

Vegetarian cuisine

,

International dishes

,

Hungarian dishes

,

Light dishes

,

Café

,

Restaurant

,

Drink bar

,

Dietary cuisine

,

Buffet breakfast

Hotel Special Facilities

Multilingual staff

,

Guarded parking

,

Playground

,

Pets allowed

,

Garage

Services in the Rooms

Shower

,

TV set

,

Telephone

,

In-room safe

,

Non-smoking room

,

Movie channels

,

Minibar

,

Air conditioning

,

Kitchen

,

Internet access

,

Hair drier

,

Bath with tub

,

Balcony

Wellness, Fitness, Relaxing

Sauna

,

Children's pool

,

Indoor swimming pool

,

Indoor thermal pool

,

Adventure bath
---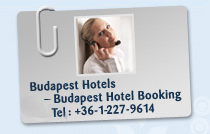 Online Reservation
MenDan Hotel**** Zalakaros - Spa Thermal and Wellness hotel in Zalakaros
Search free rooms - check room rates
---
The room rates include the following services: accommodation, half board, unlimited use of wellness centre, bathrobe use and VAT.
Friday-Saturday nights are always sold in 2-night package!
Local tax: 450.- HUF/person/night above 18 years.
Extra bed: 10 900.- HUF/person/night.
Guarded parking: 900.- HUF/car/night.
Small pets: 5 000.- HUF/night.
Discounts for children in the parents' room:
 under 6 years gratis;
 between 6-12 years 7 900 HUF/person/night.
Check-in: between 15:00-18:00 pm.
Check-out: until 11.00 am.
Accepted payment-methods: cash, credit cards: EC/MC, DC, Visa, AMEX
---