The 3-star Hotel Nostra is situated in the resort area of Siofok, only 100 metres far from the beach and also the city centre can be easily reached from the hotel. The resort hotel offers 41 double rooms, 5 apartments, a restaurant, own garden and leisure time activities for the guests, table tennis, badminton and softball are available free of charge.
Hotel Nostra Siófok, Balaton
Hotel Nostra*** Siófok
- budget hotel in Siofok

---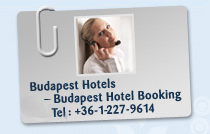 Online Reservation
Hotel Nostra*** Siófok - budget hotel in Siofok
Search free rooms - check room rates
---
Discover Hungary - 2018.03.26.
I spent one week in Hungary last summer. Although I had visited other countries I had to appoint that your country is a varicoloured area, I mean it's history and nature. I felt fantastic in my holiday time and I surely decided to spend some day or week in your nice country next year. I surely visit the famous Budapest hotels also.
Thanks for the fantastic weekend in Budapest - 2018.03.26.
The fine hotel with a wonderful atmosphere and the walking on my last day made my stay unforgettable in Budapest. Thanks for the many information of your website. It was a wonderful experience to walk over the Chain Bridge and to admire some interesting views of the lightened Buda Castle, the Gellert Hill and the Liberty Statue.