Alföld Gyöngye Hotel*** Orosháza - Cheap accommodation with half board and spa tickets in Oroshaza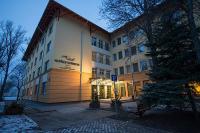 Oroshaza-Gyoparosfurdo
Online Reservation
5904 Orosháza, Gyopárosi út 3.
Room reservation phone: 00-36-1-2279614
The Hotel Alfold Gyongye Oroshaza is situated in a still environment in a 50-hectare-area park surrounded by old trees, about 800 metres away from the Adventure Bath of Gyoparosfurdo. The 3-star Hotel Alfold Gyongye has comfortable, elegant rooms, a restaurant offering national and international dishes and an event centre directly connected to the hotel's building, hereby it is a beloved accommodation of individual business travellers, too. Due to the vicinity of the adventure bath and the entrance tickets included in the room rates, Hotel Alfold Gyongye is also a perfect resort for families with children, couples and friend socities.
---
Alfold Gyongye Hotel Oroshaza - Cheap accommodation in Gyoparosfurdo with entrance tickets to the adventure bath

Rooms in Hotel Alfold Gyongye ***:
Hotel Alfold Gyongye Oroshaza awaits its guests with 70 non-smoking rooms, including single and double rooms, apartments as well as specially equipped rooms for handicapped guests.  All rooms are equipped with bathroom with tub/shower, hair dryer, colour tv, phone, minibar and gratis WiFi Internet connection.
The apartments are 40-50 m2 in size with two rooms and have a king-size bed and an extending sofa or a single bed, so they are perfectly suitable for max. 4 adults and 1 child. For guests arriving with babies babybed, high chair and babytub are gratis provided.

Location of Alfold Gyongye Hotel:
Oroshaza is a tiny township about 191 kms away from Budapest. 3 kms away from its centre, in a nature conservation area is located the popular resort, Gyoparosfurdo, also known as "the Pearl of the Great Plain", on the shore of Lake Gyoparos. The Alfold Gyongye Hotel is located cc. 800 ms far from the town's adventure bath (Medical Park and Adventure Bath of Oroshaza-Gyoparosfurdo), in an untroubled, still park surrounded by old trees.

Restaurant of Alfold Gyongye Hotel:
The offer of the hotel's restaurant is created to satisfy both the hotel guests' and the walk-in visitors' needs. Besides the light, international dishes the traditional Hungarian specialities can also be found on the menu. The restaurant with a maximum capacity of 120 guests is a perfect location for family events and corporate dinners.

Alfold Gyongye Hotel and Conference Centre - the excellent event spot:
The event centre is directly connected to the building of Alfold Gyongye Hotel, where guests are awaited with a conference room and more section rooms with natural lightning on two floors.
The conference centre is equipped with modern technical appliances: projector, projection screen, public-address system, flip chart, DVD player and broadband WiFi Internet serve the undisturbed arrangement of the events.
The Alfold Gyongye Hotel and Conference Centre is capable to hold max. 380 persons jointly, so it can be ideal location for different events, be it a wedding cerenomy, family or friends reunion, meeting, training or a product tour. Due to the hotel's and the neighbourhood's program offer (paintball, "Puszta" program, barbecue) it is also ideal for the arrangment of team-bulding programs.

Medical Park and Adventure Bath in Oroshaza-Gyoparosfurdo:
The bath complex with more than 6000 m² area awaits its guests longing for recreation and regeneration with adventure bath and medical centre. Due to the entrance tickets included in the room rates, guests of Alföld Gyöngye Hotel Orosháza-Gyopárosfürdő can use the bath's services for free.
The services of the adventure bath are the followings: 7 indoor and outdoor pools, 8 traditional and special saunas (sauna with light therapy, aromacabin, danarium, steam bath, infracabin), jacuzzis, adrenaline-raising indoor and outdoor chutes, relaxation areas, swimming pool and children pools in the park bath.
In the medical centre guests can avail themselves of all-inclusive medical treatments based on the thermal water, like for example physio-, electro- and balneotherapeutic treatments, medical examination.
---
Services:
Business and Conference Facilities

Ballroom

,

Banqueting room

,

Slide projector

,

Catering

,

Telefax

,

Copy machine

,

Flipchart

,

Amplification System

,

Internet access

,

Overhead projector

,

Exhibition room

,

Conference room

,

Microphone

,

Meeting room

,

Computer with printer

,

Lighting system

Gastronomic Speciality

Buffet breakfast

,

Restaurant

,

Hungarian dishes

,

International dishes

Hotel Special Facilities

24 hour open reception

,

Allowance for children

,

Pets allowed

,

Playground

,

Wheelchair access

,

Elevator

,

Organisation of programs

,

Multilingual staff

,

Closed parking

Services in the Rooms

Bath with tub

,

Hair drier

,

Internet access

,

Minibar

,

Satellite TV programs

,

Non-smoking room

,

Radio

,

Telephone

,

TV set

,

Shower

Wellness, Fitness, Relaxing

Rent-a-bike
---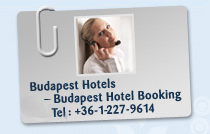 Online Reservation
Alföld Gyöngye Hotel*** Orosháza - Cheap accommodation with half board and spa tickets in Oroshaza
Search free rooms - check room rates
---
The room rates include the accommodation with half board, WiFi Internet access on the whole territory of the hotel, parking, the use of the playhouse for children and VAT.
 Discount price is valid in case of booking min. 2 nights, which includes - against a coupon provided by the hotel - unlimited entrance to the Medical Park and Adventure Bath of Gyoparos on the given day, night swimming opportunity and the use of the sauna world (except for special seasons).
Local tax: 400.- HUF/ person / night (from 18 years).
Weekend supplement: 2000.- HUF/ night.

Extra bed: 9900.- HUF/ person / night (10900.- HUF/ person / night between 1 July-31 August).

Children's discount:
 up to 4 years gratis,
 4-12 years 50% discount from the 'per person price', from the price of the extra bed and the half board.

Pets: 4000.- HUF/ night.

 Check-in: from 2 p.m.
 Check-out: till 10 a.m.

Accepted credit cards: VISA, MC, Maestro.
---