The brand new 4-star wellness and resort hotel, Hotel Marina-Port, is located directly on the shore of Lake Balaton, in Balatonkenese. Hotel Marina-Port offers air conditioned rooms, a fitness and wellness centre, an air-conditioned restaurant which has a terrace with a view of Lake Balaton, an open-air restaurant and an own plage with deckchairs and sunshades. Hotel Marina-Port is equipped with boats for groups. For individual guests the waterside hotel recommends sailing.
Cocktail bar in Balatonkenese in Hotel Marina Port near Lake Balaton
Hotel Marina Port**** Balatonkenese
- 4-star wellness hotel at Lake Balaton

---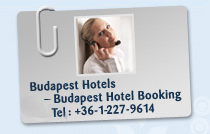 Online Reservation
Hotel Marina Port**** Balatonkenese - 4-star wellness hotel at Lake Balaton
Search free rooms - check room rates
---
Thanks for the fantastic weekend in Budapest - 2018.03.26.
The fine hotel with a wonderful atmosphere and the walking on my last day made my stay unforgettable in Budapest. Thanks for the many information of your website. It was a wonderful experience to walk over the Chain Bridge and to admire some interesting views of the lightened Buda Castle, the Gellert Hill and the Liberty Statue. 
Fomula-1 Hungarian Grand Prix is coming - 2018.03.26.
Every year in July is held the Formula-1 Hungarian Grand Prix in Mogyorod, at the Hungaroring. Mogyorod is situated about 22 kms from Budapest, so during the Formula-1 the Budapest hotels offer accommodation solutions for the visitors. The hotels in Budapest usually rise their prices in this period, but if you book in time, you can even receive discounts. It is worth to reserve your accommodation as soon as possible, even months before because of the lower prices and the limited number of the available hotel rooms. The 3-star hotels in Budapest offer hotel room at affordable price even in this period, such as Hotel Polus, Hotel Thomas or Jagello Business Hotel.