The brand new 4-star wellness and resort hotel, Hotel Marina-Port, is located directly on the shore of Lake Balaton, in Balatonkenese. Hotel Marina-Port offers air conditioned rooms, a fitness and wellness centre, an air-conditioned restaurant which has a terrace with a view of Lake Balaton, an open-air restaurant and an own plage with deckchairs and sunshades. Hotel Marina-Port is equipped with boats for groups. For individual guests the waterside hotel recommends sailing.
Cocktail bar in Balatonkenese in Hotel Marina Port near Lake Balaton
Hotel Marina Port**** Balatonkenese
- 4-star wellness hotel at Lake Balaton

---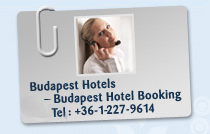 Online Reservation
Hotel Marina Port**** Balatonkenese - 4-star wellness hotel at Lake Balaton
Search free rooms - check room rates
---
Wellness weeks in Hungary - 2018.03.26.
I have always liked Hungary because this is an amazing country and its thermal baths and wellness hotels are very famous. I visited more wellness hotels but this year I succeeded in staying so nice hotel where I haven't been yet. I spent very pleasant days and I'd like to thank the team of Budapest hotels - Budapest hotel booking who helped me to find the best place for my holiday time.
Short free time, many sights - 2018.03.26.
Unfortunately I spent only few days in Budapest but I managed to see the most important sights of the city. I climbed the Castle Hill and Gellert Hill and took some photos at the foot of the Liberty Statue. I walked along the Margaret Island and had a pleasant dinner in the city centre, so I had a fantastic time in Budapest.