The brand new 4-star wellness and resort hotel, Hotel Marina-Port, is located directly on the shore of Lake Balaton, in Balatonkenese. Hotel Marina-Port offers air conditioned rooms, a fitness and wellness centre, an air-conditioned restaurant which has a terrace with a view of Lake Balaton, an open-air restaurant and an own plage with deckchairs and sunshades. Hotel Marina-Port is equipped with boats for groups. For individual guests the waterside hotel recommends sailing.
Hotel Marina-Port Balatonkenese 4* discount wellness hotel
Hotel Marina Port**** Balatonkenese
- 4-star wellness hotel at Lake Balaton

---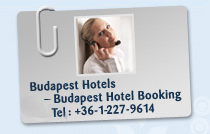 Online Reservation
Hotel Marina Port**** Balatonkenese - 4-star wellness hotel at Lake Balaton
Search free rooms - check room rates
---
Sights of Budapest - 2018.03.26.
Budapest, lying on both banks of the Danube, is a city which offers many historical and cultural sights.
The two banks of the Danube from Margaret Island to Gellert Hill, the Buda Castle Quarter, the Andrássy út and its historical environment are all the part of the World Heritage.
Some of the outstanding buildings are the Opera House, the Ballet Institute and the Music Academy. Under the street there is the Millenium Underground Railway, which was the first on the continent. Andrássy út leads to Heroes' Square. The statues of outstanding Hungarian rulers and leaders stand in the semicircular colonnade. On the two sides of the square there are the Museum of Fine Arts and the Art Gallery.
Short free time, many sights - 2018.03.26.
Unfortunately I spent only few days in Budapest but I managed to see the most important sights of the city. I climbed the Castle Hill and Gellert Hill and took some photos at the foot of the Liberty Statue. I walked along the Margaret Island and had a pleasant dinner in the city centre, so I had a fantastic time in Budapest.