The brand new 4-star wellness and resort hotel, Hotel Marina-Port, is located directly on the shore of Lake Balaton, in Balatonkenese. Hotel Marina-Port offers air conditioned rooms, a fitness and wellness centre, an air-conditioned restaurant which has a terrace with a view of Lake Balaton, an open-air restaurant and an own plage with deckchairs and sunshades. Hotel Marina-Port is equipped with boats for groups. For individual guests the waterside hotel recommends sailing.
Child friendly wellness hotel for families at Lake Balaton
Hotel Marina Port**** Balatonkenese
- 4-star wellness hotel at Lake Balaton

---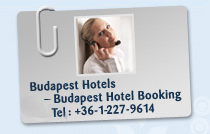 Online Reservation
Hotel Marina Port**** Balatonkenese - 4-star wellness hotel at Lake Balaton
Search free rooms - check room rates
---
Affordable Thermal and Wellness Hotels in Hungary - 2018.04.02.
Hungary is famous for thermal water. Every year new Hotels open used the thermal water healing power. The newest Thermal and Wellness Hotels in Hungary the four stars Thermal Hotel Balance Lenti, and Aqua-lux Hotel Cserkeszőlő. Hungary's the most famulous thermal water cities are Thermal Hotel Mosonmagyaróvár, and Wellness Hotel Gyula and the Hotel Béke Hajdúszoboszló. Thanks to many tourist is choose the Thermal and Wellness Hotels increasing the Spa Thermal Hotels most popular than ever.
Discover Hungary - 2018.03.26.
I spent one week in Hungary last summer. Although I had visited other countries I had to appoint that your country is a varicoloured area, I mean it's history and nature. I felt fantastic in my holiday time and I surely decided to spend some day or week in your nice country next year. I surely visit the famous Budapest hotels also.